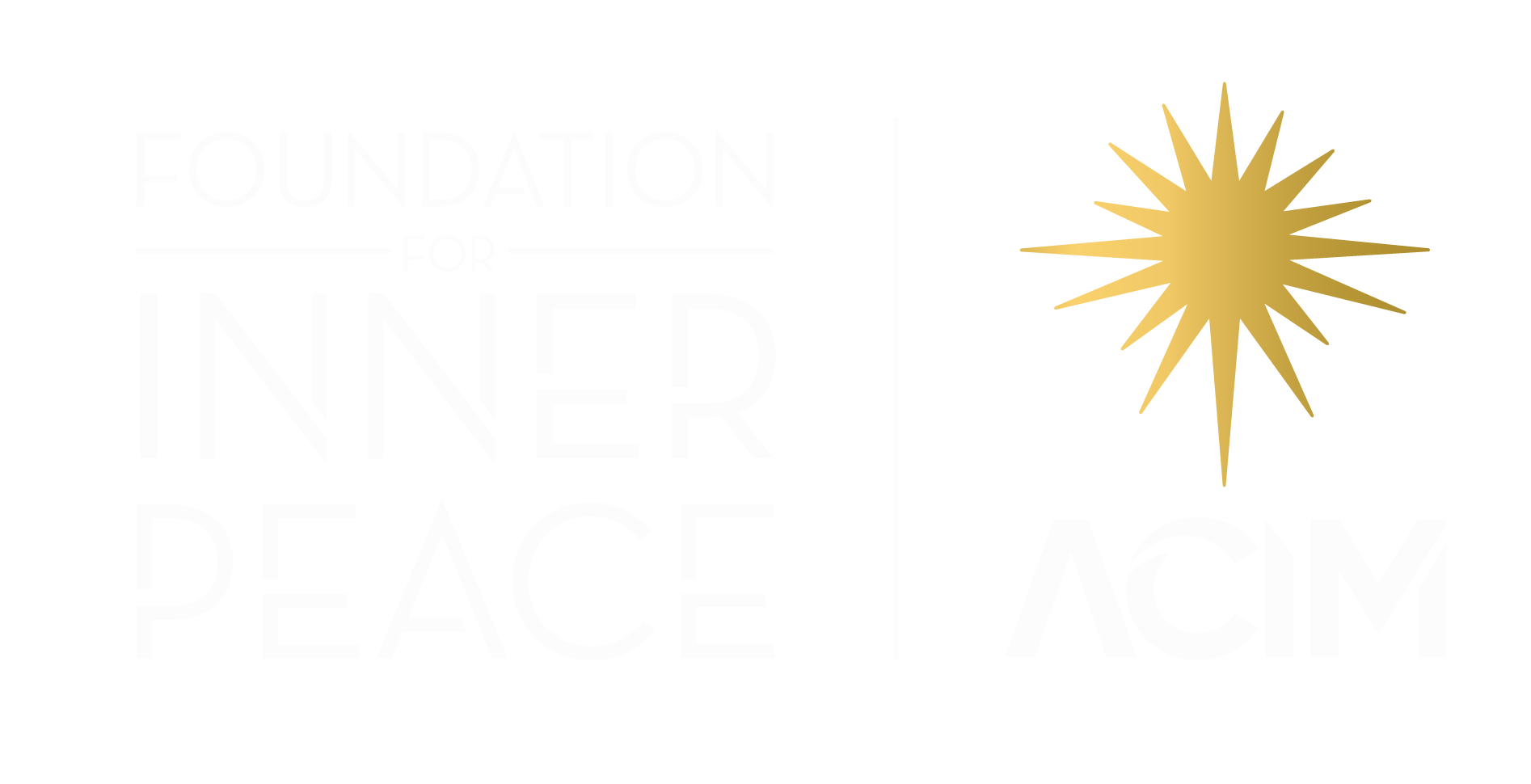 Webinar Postponed
Has anyone been experiencing anything out of control?! 
Our Foundation for Inner Peace is reminded that in applying "I could see peace instead of this" (W-pI.34), what is in our control is to shift even our pace to peace. With this in mind we are rescheduling this Thursday's webinar with Dr. Bob Rosenthal and Dr. Roger Walsh to a later undetermined date.
Guidance has been received to take a break from hosting further webinars through the rest of the summer of 2020.  
We will resume our webinars with "Thank God there is no death!" led by founder Judith Skutch Whitson and Co-Presidents Dr. Bob Rosenthal and Tam Morgan on September 17th.
We appreciate your registration, commitment, and support. Please forgive any disappointment.
We hope you join us in patiently welcoming the return of our webinars, all in God's time.
The Place of ACIM in the World's Great Spiritual Traditions
with Dr. Roger Walsh and Dr. Robert Rosenthal
Many see A Course in Miracles as one of the world's great spiritual teachings.  This raises crucial questions about its relationship to other spiritual traditions.
Are there certain doctrines and practices common to all spiritual paths, and to what extent does the Course include them?
The Course is written in a distinctly Christian voice;
what is ACIM's relationship to modern-day Christianity?
Dr. Bill Thetford often referred to ACIM as "the Christian Vedanta." What did he mean by that?
Hinduism suggests that spiritual paths can be divided into four kinds. Which one(s) does the Course fit into?
Buddhism's highest ideal is the Bodhisattva: a person aspiring to heal and awaken themselves so as to optimally heal and awaken others. Are students of A Course in Miracles potentially Bodhisattvas?
Are there any spiritual practices or perspectives unique to ACIM?
Speakers
Roger Walsh, M.D., PhD. DHL
,
professor of psychiatry, philosophy, and anthropology, as well as professor in the religious studies program at the University of California, Irvine.
Robert Rosenthal M.D.,
is
Co-President of the Foundation for Inner Peace.  He is a psychiatrist, a psychotherapist, and author of three books related to ACIM.
We look forward to having you join us in our "Let's Discuss" A Course In Miracles webinar.
"The light in one awakens it in all. And when you see it in your brother, you are remembering for everyone."
~ A Course in Miracles T-21.I.10:6-7