Support the ACIM Web Edition (W.E.)
A Course in Miracles
is in a new evolution in publishing
We are committed to publishing the Course with the highest quality and integrity that we can offer.
Donate
Your contribution will help create:
Support for users of the ACIM Web Edition
Listening to the audio of the entire Course
ACIM quotes with custom graphic elements
Bookmarks and highlights
Page numbers to support seamless study with your printed book
And much more!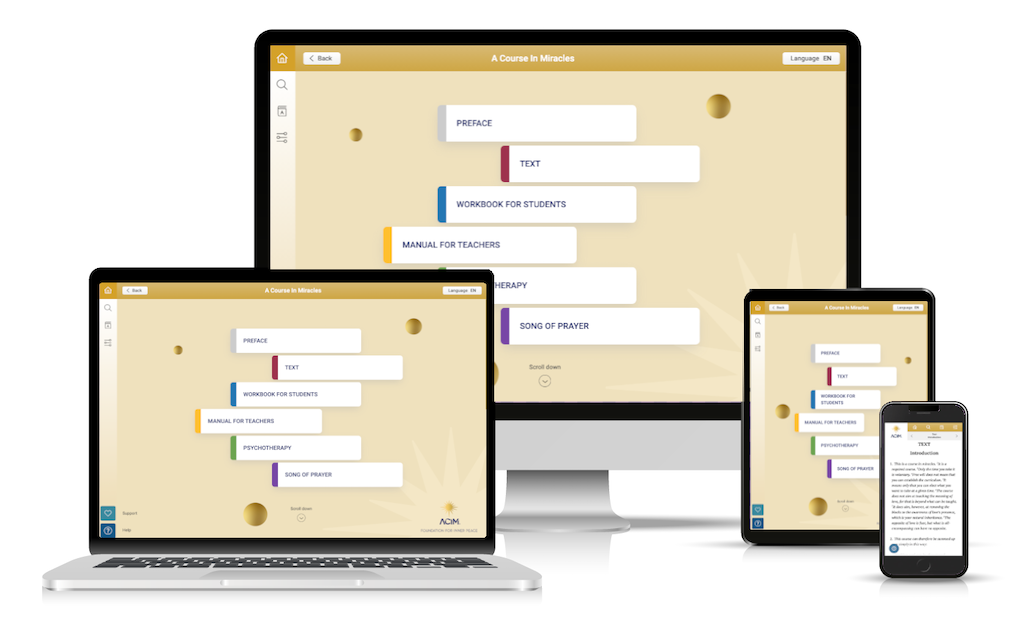 This gift unites us and extends giving the gift of the ACIM Web Edition to the world.
---
The Foundation for Inner Peace is a 501(c)(3) charitable organization, designated a Public Charity. To the extent authorized by current law, contributions are tax deductible.