Upcoming Webinars
---
Thursday, September 21st, 2023 – 2:00 pm PDT / 5:00 pm EDT / 11:00 pm CET
The Role of Teachers Series: "Let's Discuss" To Forgive and Forget… What?
Simultaneous Spanish Translation is Available for This Webinar! ¡Webinar con traducción simultánea al español!
---
Prior Online Events
Please Enjoy These Recordings!
June 18, 2019
A Course in Miracles tells us that "the Holy Spirit's temple is not a body, but a relationship (T-20.VI.5:1)." You cannot reach Heaven alone because by definition you cannot be "alone" in Heaven; it is a ...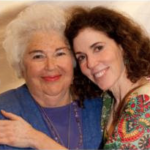 May 20, 2019
Guests: Judith Skutch Whitson, Founder and Chairwoman of the Foundation and her daughter; Tamara Morgan, Co-president; Foundation for Inner Peace The topic of this Foundation for Inner Peace's Let's Discuss ACIM webinar: A Mother and Daughter's Journey ...
April 18, 2019
Guests: Judith Skutch Whitson, Founder; Tamara Morgan, and Dr. Bob Rosenthal, Co-presidents; Foundation for Inner Peace The topic of the Foundation for Inner Peace's first Let's Discuss ACIM webinar: Looking Through the Lens of Forgiveness