Registration for Webinar
"Let's Discuss" – Creating Your Course Practice in the New Year
Thursday, January 20th, 2022
2:00 p.m. PST / 5:00 p.m. EST / 11:00 p.m. CET
(convert the time to your time zone)
Are you ready to start the year learning how you could enhance your practice of A Course in Miracles?
Join the Foundation for Inner Peace staff and volunteers as they share different ways they study A Course in Miracles and what they have found to be most helpful in their practice.
In this session, you will:
Receive an overview of A Course in Miracles goals and what it says about how to study.
Discover ways that different people study the Course.
Learn about resources that can support you as a Course student.
Let's discuss how your practice of A Course in Miracles can lead to more loving relationships, more peace in difficult circumstances, and more connection to the Holy Spirit in the new year and beyond!
Please submit any questions you have about the webinar when you register.
Registration for this event is closed.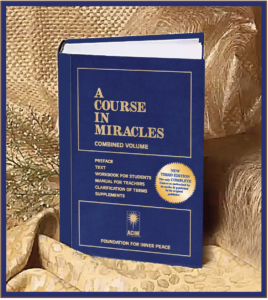 If you cannot attend LIVE, please register and you will automatically receive the recording.
Your donation for this webinar:
Helps to cover the expenses associated with bringing you these webinars.
Helps reach out to all those who may be interested in the Course and its extraordinary message.
Helps with our translation program which extends our global outreach.
Thank you for joining the Foundation for Inner Peace in our mission to publish, distribute and discuss A Course in Miracles.
Speakers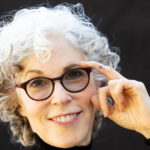 Tamara Morgan is the daughter of Judith Skutch Whitson and has participated with the Foundation for Inner Peace (FIP) since its inception, pioneering its special projects and initiatives formally since 1984. Tam met Scribes Drs. Helen Schucman and William Thetford in 1975 and was close to them for the rest of their lives. It was through deep guidance and inner directive that Tamara has stepped into her current position of co-president of the Foundation for Inner Peace. She and co-president Dr. Robert Rosenthal have known each other as friends and colleagues for over forty years, since 1974.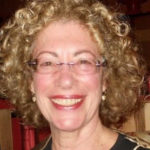 Diane Brook Gusic was a high school English teacher, an astrologer and a numerologist. In 1979 she became a student of ACIM and a student of Dr. Kenneth Wapnick. Diane works with the Foundation for Inner Peace on the Translation Program. Independent of the Foundation, she currently offers online classes on ACIM, and can be contacted at [email protected]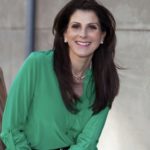 Laura Fenamore knows firsthand how love saves lives. After three decades of learning Course principles, she has been practicing how to move her life from an experience of fear and anxiety to love and uses A Course in Miracles (ACIM) as a daily anchor. Laura volunteered for the Foundation for Inner Peace for decades before coming on staff two years ago and enjoys her roles as the Chief Development Officer and the Volunteer Coordinator. She loves reaching out and connecting with the partners who support the Foundation for Inner Peace.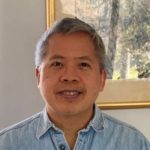 Alex Ho has worked in finance most of his career. He is a longtime student of A Course in Miracles and first came across the textbook while in college. He has been an active member of an ACIM weekly study group for the last seven years. Alex serves as a volunteer for the Foundation for Inner Peace.
Jim Hagopian is a filmmaker and visual artist, and formerly operated a photo studio in Hollywood, CA. He traveled the globe for three decades as a photographer for music, entertainment, and advertising clients. He is a long-time student of ACIM and now volunteers for the Foundation for Inner Peace. Jim is passionate about creativity, authentic communication, and remembering to laugh.
After a career in Real Estate Management and Corporate Recruiting, Sharon retired and started Mac-Senior.com teaching Seniors how to use iPads & iPhones at a local Community Center in 2014 and is still teaching and creating video tutorials for her Senior Community to this day. She has been a Course student since 2010 and is a volunteer for the Foundation for Inner Peace.
Hailing from Palm Springs, California, Jerome Imhoff is a Spiritual Life Coach and Career Coach whose work focuses on leading others to live more authentically in all areas of life and to understand and embrace their intimate connection to the Divine. Jerome began his dedicated study of A Course in Miracles in 2008. He is a certified NLP (neuro-linguistic programming) practitioner and a certified ARTbundance™ Coach and Practitioner. He hosts the podcast "Manifesting Brilliance: Living Your Authentic Life," which can be found on most popular podcast platforms. In his free time, Jerome loves spending time with his husband, Freddie, and their two four-legged fur children of the canine variety, Queenie and Rocco.
We look forward to having you join us in our "Let's Discuss" A Course In Miracles webinar.
'The light in one awakens it in all. And when you see it in your brother, you are remembering for everyone."
(ACIM, T-21.I.10:6-7)