"Let's Discuss"
How to Listen to the Holy Spirit
Thursday, July 28th, 2022
2:00 p.m. PT / 5:00 p.m. ET / 11:00 p.m. CET
(convert the time to your time zone)
Registration for this event is closed.
With so much happening in the world of illusion, it's not easy to ignore fear. No matter what is happening to us, individually or collectively, A Course in Miracles tells us we can and should ask for everything from the Holy Spirit. 
But even if we trust the Holy Spirit to decide for us, how do we truly hear its Divine Guidance?  
Join our Foundation for Inner Peace webinar as participants discuss different ways of listening to Holy Guidance and how the Holy Spirit shifts minds from fear to Love.
In this session:
Discover ways different people hear guidance from the Holy Spirit.

Learn more about what it means to ask for help 

How the Holy Spirit teaches us to perceive our guiltlessness.
"He leadeth me and knows the way, which I know not. Yet He will never keep from me what He would have me learn. And so I trust Him to communicate to me all that He knows for me."
This is a 90- minute pre-recorded webinar. All registrants will automatically receive the recording 24 hours after the event.
We are so grateful you are here! Thank you for your support towards our mission to discuss, publish and distribute A Course in Miracles which offers a roadmap to Inner Peace. 
Your 100% tax-deductible gift will help: 
Offer webinars, podcasts and events which gives you an opportunity to practice the Course.

Develop the ACIM Web Edition to provide online access to the Course for students all over the world.

Grow our translation program and continue to extend our global outreach.
"Those who witness for me are expressing, through their miracles, that they have abandoned the belief in deprivation in favor of the abundance they have learned belongs to them."
Registration for this event is closed.
Meet Our Speakers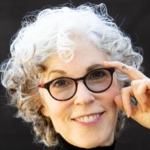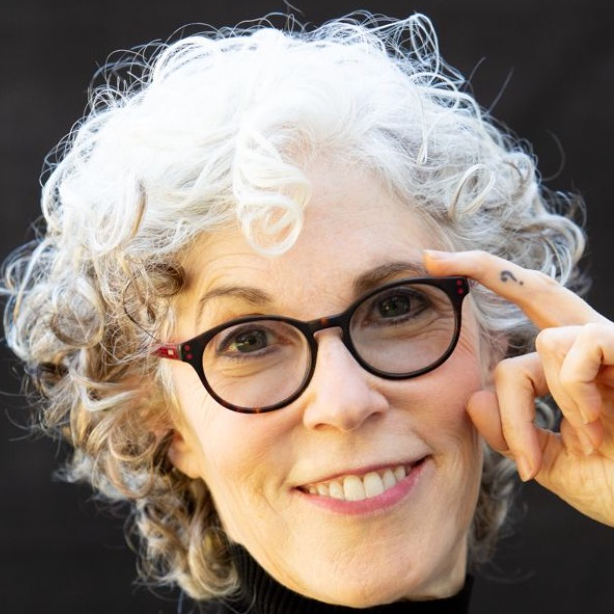 Tamara Morgan is the daughter of Judith Skutch Whitson and has participated with the Foundation for Inner Peace since its inception, pioneering its special projects and initiatives formally since 1984. Tam met Scribes Drs. Helen Schucman and William Thetford in 1975 and was close to them for the rest of their lives. It was through deep guidance and inner directive that Tam has stepped into her current position as President of the Foundation for Inner Peace.
Diane Brook Gusic was a high school English teacher, an astrologer and a numerologist. In 1979 she became a student of ACIM and a student of Dr. Kenneth Wapnick. Diane works with the Foundation for Inner Peace on the Translation Program. Independent of the Foundation, she currently offers ongoing ZOOM classes on ACIM, and can be contacted at [email protected].
Rev. Emmanuelle was ordained as an interfaith minister at One Spirit Seminary in New York City and has been studying the Course for almost thirty years. She answers student questions, shepherds the Foundation's Facebook group, "Let's Discuss A Course in Miracles," and helps monitor the "chat room" for our webinars at the Foundation for Inner Peace.
Raised in a Science of Mind home by a Christian Science mother, Kevin Kassel has been a spiritual seeker from a young age. At age 15, he was first exposed to A Course in Miracles (then in the form of three separate hardbound books), but it wasn't until he was in his twenties in Santa Monica and West Hollywood, CA, that he became "sparked" by a little known, dynamic speaker named Marianne Williamson. At 27, Kevin joined a 12-step fellowship that continues to this day. For more than 25 years, he has been a regular attendee of the ACIM study group in Malibu Canyon, CA. He also attends a local ACIM study group near his new home in Palm Desert, CA where he is retired and enjoys motorcycle riding and touring.  This father to two adult daughters is also recently a new grandfather! For Kevin, the greatest gift of the course, which guides him in giving to his Brothers is, "Remember to Ask".
Jim Hagopian is a filmmaker and visual artist, and formerly operated his photo studio in Hollywood, CA.  For three decades he photographed assignments for music, entertainment, and advertising clients before shifting into working on documentaries, music videos, and features. He is a long-time student of ACIM and now volunteers for the Foundation for Inner Peace. Jim is passionate about creativity, authentic communication, and remembering to laugh.
"The light in one awakens it in all.
And when you see it in your brother,
you are remembering for everyone."