"Let's Discuss"
Forgiveness Can Be Fun!
An invitation to healing the perceived divide amongst the different versions of
A Course in Miracles.

Join Us LIVE!
Thursday, January 26th, 2023
2:00 p.m. PT / 5:00 p.m. ET / 11:00 p.m. CET
(convert the time to your time zone)
Registration closes at 2:00 pm so register early.
If you cannot attend live, please register and you will automatically receive the recording.
About the "Let's Discuss" Webinar – Forgiveness Can be Fun!
There is much confusion and many perceptions and misperceptions projected onto the supporters of the various versions of ACIM. Come and see Course forgiveness in action!
Whether one prefers the "blue" ACIM, the purple, the pearl, the sparkly, or other Course publications, it is time to walk with love together in our webinar series of "Let's Discuss A Course in Miracles!"
This webinar is an invitation to meet some of those who sponsor, represent, teach, or publish diverse versions of A Course in Miracles, including popular publications publicized as channeled next steps to Course material.
Come and enjoy this reflective discussion as we talk, laugh, and share with our guest speakers:
Reverend Tony Ponticello—the Pearl version
Reverend Vicki Poppe—the Sparkly version
Robert Perry—the Purple version
Glenn Hovemann— A Course in Love
Tam Morgan—the "Blue" version
Please join us in welcoming these representatives in a lively and intentionally loving discussion about the variety of versions, as we each come together to "Teach only love…"

Meet Our Speakers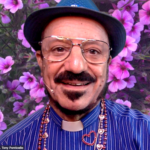 Rev. Tony Ponticello has served as the Executive Minister of the Community Miracles Center (CMC) since 1987. He was legally ordained a minister originally in 1986 by their predecessor organization, the California Miracles Foundation, and has done pastoral counseling since that time. He was later re-ordained by CMC as its 20th minister in 1997.
Rev. Tony approaches all of his counseling through the ACIM teaching lens of Special Relationships versus Holy Relationships. He teaches classes in A Course in Miracles, runs large international ACIM conferences, ordains ministers, writes for the CMC's publication Miracles Monthly, as well as managing and maintaining the CMC website.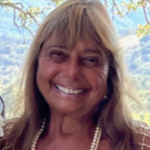 The story of my life is a story of LOVE through forgiveness, togetherness, vision and celebration. My first Inspiration came when I was about 10 yrs old with my sisters and I talking about bringing heaven to earth and has continued to unfold through family, restaurant business', physical healings, marriage, our miracles centers and celebrations.
Today I still talk about, see and celebrate bringing heaven to earth with every brother and sister I find myself with. I hear the angels sing very simply, LOVE IS THE WAY.
.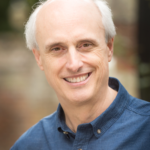 Robert Perry brings to A Course in Miracles many years of private study and public teaching. He began teaching at Miracle Distribution Center in 1986, and has since taught throughout North America and around the world. Over the years he has become a respected voice in Course circles and has written for many Course newsletters and magazines.
Robert is the founder of the Circle of Atonement and the author of numerous books and booklets based on the Course. Among these are the popular An Introduction to A Course in Miracles and Path of Light: Stepping into Peace with A Course in Miracles. He is also the lead editor of the Complete and Annotated Edition (CE) of A Course in Miracles, based on the original handwritten notes of Helen Schucman.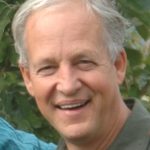 Glenn Hovemann is the publisher of Take Heart Publications, which publishes A Course of Love, and the seven-volume Choose Only Love. Both are lengthy works channeled from Jesus, with more to come. Glenn has been passionately aligned with ACIM since 1978 when it was given to him out of the blue.
Glenn is also the editor of Rev. Jon Mundy's "Miracles Magazine." For over two decades Glenn and his wife, Muffy, published over a hundred books through their company, Dawn Publications, which specialized in children's books about the universal lessons available from nature.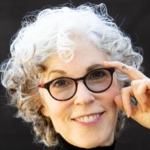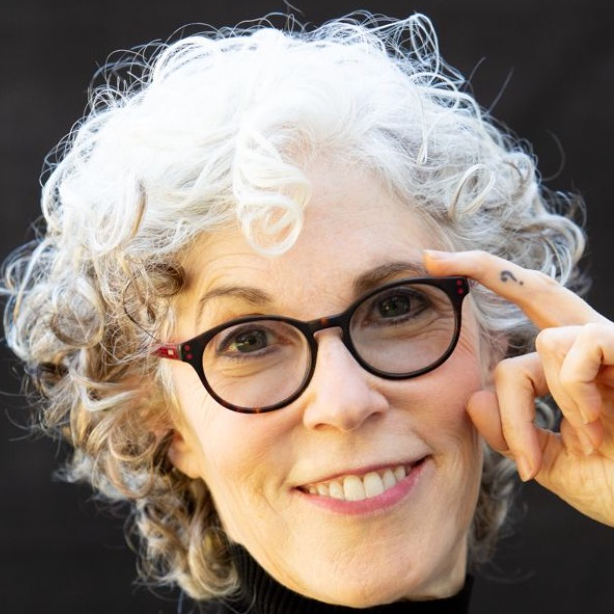 Tamara Morgan is the daughter of Judith Skutch Whitson and has participated with the Foundation for Inner Peace since its inception, pioneering its special projects and initiatives formally since 1984.
Tam met Scribes Drs. Helen Schucman and William Thetford in 1975 and was close to them for the rest of their lives. It was through deep guidance and inner directive that Tam has stepped into her current position as President of the Foundation for Inner Peace.