Registration for Webinar
"Let's Discuss" – The Principles of Miracles
Thursday, November 4th, 2021
2:00 p.m. PDT / 5:00 p.m. EDT / 11:00 p.m. CET
(convert the time to your time zone)
Join Judith Skutch Whitson, Diane Brook Gusic, Johanna van Zwet, Derek Carlson, and Keri Joy Walker who will be discussing and illustrating the "Meaning of the 50 Miracle Principles." They will be sharing stories about how these principles are reflected in their lives.
We will be discussing the following in this webinar:
Introduction: An overview of the 50 Miracle Principles (and why they are important)
Why certain Miracle Principles have touched our lives
Answering your questions about the Miracle Principles
Please submit any questions you have about the Principles of Miracles when you register for the webinar.
Registration for this event is closed.
If you cannot attend LIVE, please register and you will automatically receive the recording.
Your donation for this webinar:
Helps to cover the expenses associated with bringing you these webinars.
Helps reach out to all those who may be interested in the Course and its extraordinary message.
Helps with our translation program which extends our global outreach.
Thank you for joining the Foundation for Inner Peace in our mission to publish, distribute and discuss A Course in Miracles.
Speakers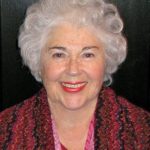 Judith Skutch Whitson is Founder and Chairwoman of The Foundation for Inner Peace. She was serving on the faculty of New York University when she was introduced to Drs. Helen Schucman and William Thetford, co-scribes of A Course in Miracles. They entrusted her with its manuscript and the role of publisher of the Course. She has been a student of the Course for 45 years.
Diane Brook Gusic was a high school English teacher, an astrologer and a numerologist. In 1979 she became a student of ACIM and a student of Dr. Kenneth Wapnick. Diane works with the Foundation for Inner Peace on the Translation Program. Independent of the Foundation, she currently offers ongoing ZOOM classes on ACIM, and can be contacted at [email protected]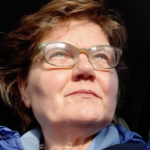 Born and raised in the Netherlands, Johanna is married, a mother and a grandmother. Johanna lived in California many years ago, and while there, learned about the Search For God material in the Edgar Cayce readings, and A Course in Miracles; she has been a student of both since. Upon returning to Europe, her family settled in Belgium and Johanna taught English in high school for many years. Currently, she and her husband reside in Switzerland, and she works from home writing educational material. Johanna is a volunteer on the moderator team for the Foundation for Inner Peace's Facebook group, "Let's Discuss" A Course in Miracles.
Derek picked up A Course in Miracles after having seen it referenced in The Power of Now in 2002. After initially concluding that it made no sense and putting it down for a year, he kept being drawn to it, picking it up and putting it down many times over 10 years before finally becoming clear that this was his lifelong path. In the five years since then, life has transformed in ways he could not have imagined. One of his greatest joys is volunteering for The Foundation for Inner Peace because of all the wonderful friends he has made there.
Keri Joy Walker is a Foundation for Inner Peace Volunteer who lives near Sacramento with her husband, children and "GrandLoves". She has been immersed in studying and practicing A Course in Miracles for the past 40 years, sharing that it is her "given – and chosen – life's work". Keri completes her daily ACIM practices as her Guidance dictates and has always felt a close relationship with Jesus. She learned from Judith Skutch, "the more you reread and practice the Course, it's like peeling into the ever-richer layers of an onion". Keri is a former career administrator, manager, and accountant.
We look forward to having you join us in our "Let's Discuss" A Course In Miracles webinar.
"The light in one awakens it in all. And when you see it in your brother, you are remembering for everyone."
~ ACIM T-21.I.10:6-7