"Let's Discuss"  Getting In Spirit: Creativity and The Course
"Because of your likeness to your Creator you are creative." (ACIM, T-2.I.1:5)
Thursday, December 14th, 2023
2 pm PST / 5 pm EST / 11 pm CET
(convert the time to your time zone)
Simultaneous Spanish Translation is Available for This Webinar! ¡Webinar con traducción simultánea al español!
Register without donation
Registration closes at 2:00 pm PST so register early. The webinar access link is emailed to registrants from Zoom.
Join us this December for a webinar event that beautifully merges the realms of creativity and A Course in Miracles. We will delve into the transformative power of the Course through the eyes of different artists who have found their creative muse within its teachings.
Discover how the Course has ignited the artistic souls of musicians, writers, painters, and more, as they share their personal journeys and how they realized a path of creative potential that resulted in incredible works of art they produced as students of A Course in Miracles.
And we'll share exciting news — including the unveiling of a new release from the Foundation for Inner Peace! We look forward having you be part of this joyful gathering to celebrate the boundless well of creativity that springs forth In Spirit.
"Your whole creative function lies in your complete dependence on God, Whose function He shares with you." (ACIM, T-11.V.6:2)
This is a 90-minute live webinar.
Thank you for your support towards our mission to discuss, publish, and distribute A Course in Miracles which offers a roadmap to Inner Peace.
Your 100% tax-deductible gift will help: 
Offer webinars, podcasts, and events that allow you to practice and understand the Course.
Develop the ACIM Web Edition to provide online access to Course students across the world.
Grow our translation program and continue to extend our global outreach.
Thursday, December 14th, 2023
2 pm PST / 5 pm EST / 11 pm CET
(convert the time to your time zone)
Simultaneous Spanish Translation is Available for This Webinar! ¡Webinar con traducción simultánea al español!
Haga clic en el botón registrarse para inscribirse en este webinar. Recibirá un correo electrónico en inglés con el enlace que debe usar para el webinar.
Register without donation
Registration closes at 2:00 pm PST so register early.  The webinar access link is emailed to registrants from Zoom.
This is a 90-minute live webinar. All registrants will receive a recording 24 hours after the event. Closed captions are available.

Meet Our Speakers
Singer-songwriter Neda Boin uses her voice to give people an experience of who they truly are. In 2010, at age 20, A Course in Miracles came into Neda's life. After practicing the Course for just over 3 years, she woke up one morning drawn to the piano where the Coursebook was open to Lesson 124: "Let me remember I am one with God." (ACIM | W-124) A melody complete with lyrics came pouring through her and an entire song was born. The same thing happened every day for 2 weeks until she had enough Course songs to fill her award-winning debut album The Light Has Come. Neda's first name literally means 'Inner Voice,' or 'Voice for God.
Alberto Agraso is a visionary artist and award-winning illustrator and author. His Art of the Spirit is inspired by his spiritual quests, the most notable being the 800-km Camino pilgrimage in Spain, and his 5000-km, 13-country, 13-month walk for peace from Rome to Jerusalem with his now-wife Mony Dojeiji. Their award-winning memoir Walking For Peace, An Inner Journey chronicles that journey. His latest book

365 Illustrations: A Course in Miracles Workbook Lesson

s  is the culmination of his 365 days dedicated to illustrating a Lesson a day from A Course in Miracles. These illustrations can also be viewed for free on his website and social media. Love is at the heart of all his artwork, and it is upon this Source that he calls when creating his original pieces, allowing It to channel through him the visual message It wishes to be shared.
Maureen Muldoon is a storyteller, comedian, and teacher of A Course in Miracles. She is the author, an award-winning playwright, and an accomplished actress/producer in TV and Film. Maureen founded SpeakEasy Spiritual Community, a virtual community that honors Divine Mother and A Course in Miracles. She founded Miracles LIVE 365, a virtual community that supports members through discussion, discovery, and application of A Course in Miracles principles. She believes laughter is God's favorite prayer and a sure road to awakening.
Brad Oliphant has been shooting inspired imagery of mother nature his entire life. Born in Dallas, he began shooting at the young age of eight and went on to successfully create a niche for himself in the photographic world of fine art. Brad has received the title of "Best of Photography" from the Moscow International Foto Awards, Photographers Forum Magazine, The Lucie Awards, Sigma, and National Geographic. He also has been awarded "Best Photographer of the Year" by Tamron, Nikon, and Sigma, as well as receiving the title "Winner of the Southwest Film Festival." Brad's objective is to inspire others with the grace and spirit that lives and breathes in nature. When asked about his favorite image shot, Brad replies, "It's yet to be taken."
James Twyman is the NY Times bestselling author of The Moses Code as well as 22 other books. He is the award-winning director and/or producer of seven feature films including Redwood Highway and Indigo and has produced over 22 music CDs including the Billboard Chart bestselling CD I AM Wishes Fulfilled with Dr. Wayne Dyer. James is also an Anglican priest and the founder of Namaste Village, a spiritual community in Ajijic, Mexico.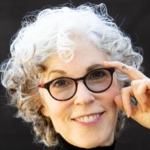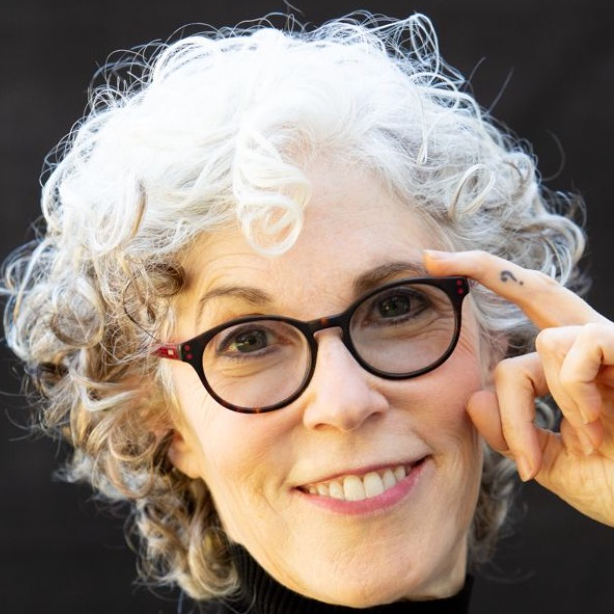 Tamara Morgan is the daughter of Judith Skutch Whitson and has participated with the Foundation for Inner Peace since its inception, pioneering its special projects and initiatives formally since 1984. Tam met Scribes Drs. Helen Schucman and William Thetford in 1975 and was close to them for the rest of their lives. It was through deep guidance and inner directive that Tam stepped into her current position as President of the Foundation for Inner Peace.
Meet Our Spanish Translator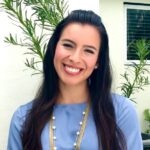 Veronica Mejia Barney was introduced to A Course in Miracles by her mother at the age of seven. As a child, she recognized the deep ancestral call that the book's pages transmitted. At 14, she began to practice the Course and embarked on a journey of studying and integrating its principles, which continue to guide her daily life. Veronica is now a committed student, teacher, and translator for A Course in Miracles, and travels to share the message of the Course. She shares, "Since I was 16 years old, I have been translating events and workshops into Spanish, and I feel honored to share such a powerful message with the Spanish-speaking world. The Course continues to inspire and change my life, providing me with a north star to guide my thoughts. I am humbled to be of service so that others can hear the message through my voice." Veronica is the director of her own Interior Design firm, a sports lover, and a vegan gastronomy enthusiast. She has been married to her husband, Luis, for 10 years, and they have a beautiful Pit Bull named "Timoteo." You can learn more about Veronica's offerings on her Facebook page "Elige de Nuevo UCDM-Verónica," her Spotify podcasts "Despertando a la Realidad" and "Awakening to Truth," and her YouTube classes.
"The light in one awakens it in all. And when you see it in your brother, you are remembering for everyone." (ACIM, T-21.I.10:6-7)