"Let's Discuss"
Couples on the Path or…Go it Alone?

Join Us LIVE!
Thursday, February 23rd, 2023
2:00 p.m. PT / 5:00 p.m. ET / 11:00 p.m. CET
(convert the time to your time zone)
Registration for this event is closed.
Registration closes at 2:00 pm so register early.
If you cannot attend live, please register and you will automatically receive the recording.
About the "Let's Discuss" Webinar – Couples on the Path or… Go It Alone?
If we are all One, why do we need to work things out in relationship?
If we are coupled what are the pros and cons of this as a Course student?
Whereas romantic love can make us initially feel "whole" and then often more "incomplete," how do we experience the Truth that we are never truly alone (as we are always all One).
Join us as we walk hand-in-hand with Spirit on this path of forgiveness to discuss how our "special relationships" can serve in both union or separation.
This webinar will focus on couples who do the Course together, those who don't and those who may find themselves 'singled out.' Although the words 'couple' and 'romance' do not appear even once in the Course, we will discuss both in the world of form, and how they relate to A Course in Miracles.
Meet Our Speakers
Having had a desire to understand "reality" and "truth" for as long as she can recall, Celina's curiosity and pursuits eventually led her to begin study of the spiritual masterpiece, ACIM in 2005, and ultimately became the framework she used to apply a spiritual thought system of true forgiveness. Originally from the Midwest, Celina was raised in a salt of the earth community with a multi-cultural upbringing. She believes that relationships are great opportunities to practice peace, and she knows it's possible to live normally while being uncompromising to ACIM principles.
In 2010, Joe Keller started down the non-dual path when he began to inquire, "Who am I really?" and "Why am I here?" In 2018, he became A Course in Miracles student, and in 2022, began volunteering for the Foundation for Inner Peace. Joe lives in southern Nevada with his partner, Celina Granato, and their orange cat, Sol, and can be contacted through his website: www.pointinginward.org
Terri is a committed student and teacher of ACIM. She resides in Los Angeles, California with her loving husband, Albert, also a Course student. Terri co-facilitates two weekly Course groups, where participants read and discuss the Course and its practical use in everyday life. Navigating change through trusting Spirit's guidance is the core of Terri's daily practice. Trained and licensed as a Spiritual Practitioner through Agape International Spiritual Center, Terri supports clients in the development and expansion of their spiritual life by utilizing the tenets of the Course. Visit her website: www.milesofsmiles11.com
Jacob Glass is the author of a dozen books on spirituality and New Thought Principles and a non-denominational minister. He began lecturing twice a week at Unity of Santa Barbara in 1990 on A Course in Miracles. He began the first Spiritual Support Group for people with HIV and AIDS in the Santa Barbara area in 1991. He has been teaching at New Thought churches and in theaters throughout Southern California since 1985 and now teaches online through videos and livestreams and considers himself the semi-retired executive secretary to Jesus. He currently lives in Palm Springs. www.jacobglass.com
Annie and John Campbell have been practicing ACIM since they first met in 2013. They made a joint decision to use their relationship to heal their minds and create, what Jesus calls, a Holy Relationship free of guilt, shame or blame. They were intrigued at the absence of reference to sex in the Course since they observed that it was in this area of relationships where a great deal of guilt and shame around this subject seemed to be prevalent. They offer support to anyone who comes to them for help in finding 'a better way' of extending love rather than fear, using the sexual union.
Peter Miller has more than 30 years of experience working to develop and implement science-based energy and climate policy. His professional experience includes energy efficiency policy and programs, renewables and climate policy. He sits on the board of the Climate Action Reserve and has served on the California Board for Energy Efficiency and on both independent review panels evaluating the Public Interest Energy Research program at the California Energy Commission. Miller holds a bachelor's degree in physics from Reed College and a master's in resource systems and policy design from Dartmouth College.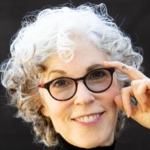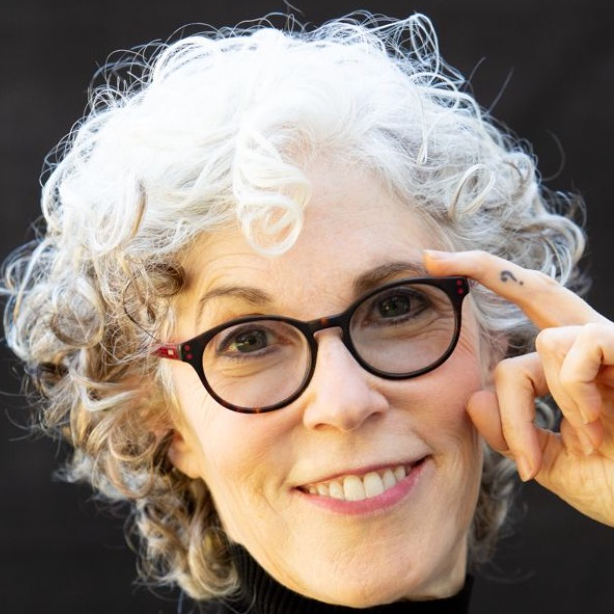 Tamara Morgan is the daughter of Judith Skutch Whitson and has participated with the Foundation for Inner Peace since its inception, pioneering its special projects and initiatives formally since 1984. Tam met Scribes Drs. Helen Schucman and William Thetford in 1975 and was close to them for the rest of their lives. It was through deep guidance and inner directive that Tam has stepped into her current position as President of the Foundation for Inner Peace.