Registration for Webinar
"Let's Discuss" Symphony of Love
Friday, June 4th, 2021
NEW DAY – NEW TIME (this webinar only)
12:00 p.m. PDT / 3:00 p.m. EDT / 9:00 p.m. CET
(convert the time to your time zone)
with Judith Skutch Whitson and Symphony of Love Group
You are invited to our Symphony of Love gathering. 
We joyfully invite you to enter a window into our weekly "Symphony Group." This intimate gathering was conceived to honor and bring focused Course relevance to staff and our Foundation's excellent and devoted volunteers, who work behind the scenes helping us implement our mission.  Newbies to A Course in Miracles join old-timers, with no agenda other than our own healing. 
Dr. Kenneth Wapnick, A Course in Miracles teacher, author, and great music lover had referred to the style of A Course in Miracles as being "symphonic," which results in "an interlocking matrix in which every part is integral and essential to the whole, while implicitly containing that whole within itself."
The group's title was inspired by "The Song of Prayer," a pamphlet dictated after the Course was published. The "Song of Prayer" uses musical metaphors and reminds us not to settle for less than the song. 
Join us and witness our free-form gathering and listen for this song together. Experience how we apply the Course in our everyday lives.
Registration for this event is closed.
Your donation for this webinar:
Helps to cover the expenses associated with bringing you these webinars.
Helps reach out to all those who may be interested in the Course and its extraordinary message.
Helps with our translation program which extends our global outreach.
Thank you for joining the Foundation for Inner Peace in our mission to publish, distribute and discuss A Course in Miracles.
Speakers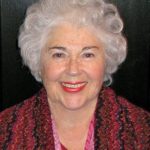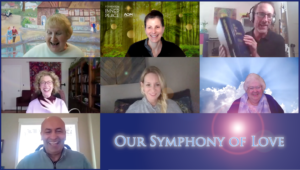 We look forward to having you join us in our "Let's Discuss" A Course In Miracles webinar.
If you cannot attend LIVE, please register and you will automatically receive the recording.
"The light in one awakens it in all. And when you see it in your brother, you are remembering for everyone."
ACIM, (T-21.I.10:6-7)