Registration for Webinar
"Let's Discuss" A Course in Miracles in the Holy Land
Thursday, April 29th, 2021
12:00 p.m. PDT / 3:00 p.m. EDT (convert the time to your time zone)
with Judith Skutch Whitson and Efrat Sar Shalom
For the past three decades, the Hebrew translation and dissemination of the Course has been gently guided by teacher & student Efrat Sar Shalom.
In this webinar you will be brought into the luminous circle of Light which surrounds this amazing woman and her extraordinary accomplishments in Israel. At a time when two major religions celebrate peace and freedom by observing Passover and Easter, you will be moved by the use of the Course in the Holy Land.
The Foundation's Co-Founder Judith Skutch Whitson, a dear friend of Efrat's, will host this webinar with love and deep gratitude for all that they both have seen develop in an area where peace is at a premium.
We invite you to join in their delight…
Registration for this event is closed.
Your donation for this webinar:
Helps to cover the expenses associated with bringing you these webinars.
Helps reach out to all those who may be interested in the Course and its extraordinary message.
Helps with our translation program which extends our global outreach.
Thank you for joining the Foundation for Inner Peace in our mission to publish, distribute and discuss A Course in Miracles.
Speakers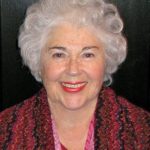 Judith Skutch Whitson is Co-Founder and Chairwoman of the Foundation for Inner Peace. She was serving on the faculty of New York University when she was introduced to Drs. Helen Schucman and William Thetford, co-scribes of "A Course in Miracles." They entrusted her with its manuscript and that role of publisher of the Course. She has been a student of the Course for 45 years.
Efrat Sar Shalom is a well known spiritual leader in Israel. She has been a student of "A Course in Miracles" for 34 years. Efrat was an integral part of the Hebrew translation team led by Avi Yasur and Ruth Shek Yasur. Efrat also teaches internationally. She founded the "Prince of Peace" school in Barcelona, Spain. Devoted to the practice of the concepts in the Course, Efrat established a Peace Center, a unique place for studying and teaching the Course in the Judean Desert. It is open to people of all faiths who want to experience "A Course in Miracles."
We look forward to having you join us in our "Let's Discuss" A Course In Miracles webinar.
If you cannot attend LIVE, please register and you will automatically receive the recording.
"The light in one awakens it in all. And when you see it in your brother, you are remembering for everyone."
~ A Course in Miracles T-21.I.10:6-7