Registration for Webinar
"Let's Discuss" – Diversity and Inclusion through the Lens of ACIM
Thursday, February 24th, 2022
2:00 p.m. PST / 5:00 p.m. EST / 11:00 p.m. CET
(convert the time to your time zone)
How do Course students focus on healing the mind and addressing the inequalities and injustices of the world?
How does one apply the Course's teachings to systemic racism?
How can we attract more diversity in the Course community?
This session explores the topics of diversity and inclusion with A Course in Miracles perspective. This webinar will address discrimination amidst a joined commitment to listening to Holy Spirit.
Join this session to:
Hear about what A Course in Miracles says about guilt and separation and how they relate to issues of equity and inclusion.
Bring awareness to blind spots and hidden bias, particularly in relationship with the black community.
Learn what the Course says about healing.
Let's discuss diversity, equity, and inclusion through the lens of A Course in Miracles. Join the discomfort of the conversation through this forgiveness opportunity!
Please submit any questions you have about the webinar when you register.
Registration for this event is closed.
If you cannot attend LIVE, please register and you will automatically receive the recording.
Your donation for this webinar:
Helps to cover the expenses associated with bringing you these webinars.
Helps reach out to all those who may be interested in the Course and its extraordinary message.
Helps with our translation program which extends our global outreach.
Thank you for joining the Foundation for Inner Peace in our mission to publish, distribute and discuss A Course in Miracles.
Speakers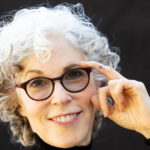 Tamara Morgan is the daughter of Judith Skutch Whitson and has participated with the Foundation for Inner Peace (FIP) since its inception, pioneering its special projects and initiatives formally since 1984. Tam met Scribes Drs. Helen Schucman and William Thetford in 1975 and was close to them for the rest of their lives. It was through deep guidance and inner directive that Tamara has stepped into her current position of President of the Foundation for Inner Peace. You can contact Tam at [email protected].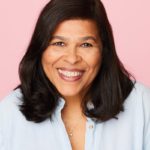 Celeste A. Frazier, based in Chicago, was the spiritual leader of three Centers for Spiritual Living. She speaks at New Thought centers and regional and international conferences. Celeste is a stimulating podcaster of Mystic Magic, which is on most podcast venues. She is a warm counselor who sees your beauty. She is a visioning facilitator and a passionate teacher and healer who seeks to reveal your Divine Light. Celeste directs outreach ministries, is a performer, and a produced screenwriter. Her two books on Amazon and Kindle are Divine, Work, Play and In Spirit, In Love. Her new app, Conscious Grace is in the Apple Store. Her website is celestefrazier.com
Maureen Muldoon is a poet, artist, and internationally recognized teacher of spiritual truth, specifically A Course in Miracles. She is the author of Giant Love Song and Spiritual Vixen's Guide to an Unapologetic Life as well as an award-winning playwright, an accomplished actress in TV and Film, and a prodigious producer. Maureen is the founder of SpeakEasy Spiritual Community, an international virtual community that hosts a full calendar of classes and events from daily yoga to writing classes, 12-step meetings, and more. She is the founder of Miracles LIVE 365, an international, virtual community that supports members through daily coaching calls. Through discussion, discovery, application, and embodiment of the principles of ACIM, she guides participants to lead more peaceful, productive, and purposeful lives. Maureen lives in Chicago. Her website is maureenmuldoon.com.
Sherry D. Ransom, from Texas, is a professional speaker, award-winning author, and ACIM teacher whose passion is guiding others in identifying and living life to its fullest. Studying The Course is her way of staying in tune not only with her unlimited possibilities but also in answering the call to assist others in recognizing their own path to Oneness. Her books include Three Paths, Three Choices – Getting the Life That You Deserve, and The Art of Growing Older Gratefully – BE Attitudes of Purposeful Living, a book that encourages everyone to approach the aging process with positivity, joy, and purpose. She can be contacted at [email protected].
Manu 'found' the Course almost 3 decades ago but truly started absorbing it and practicing only 4 years ago. His goal is to be peace and love in all his thoughts and actions. Manu lives the 'happy dream' in the beautiful Pacific Northwest with his lovely wife and 2 kids. Professionally he leads a corporate learning and development team in his pursuit to 'spiritize the business world'.
Laura Fenamore knows firsthand how love saves lives. After three decades of learning Course principles, she has been practicing how to move her life from an experience of fear and anxiety to love and uses A Course in Miracles (ACIM) as a daily anchor. Laura volunteered for the Foundation for Inner Peace for decades before coming on staff two years ago and enjoys her roles as the Chief Development Officer and the Volunteer Coordinator. She loves reaching out and connecting with the partners who support the Foundation for Inner Peace. You can contact Laura at [email protected].
We look forward to having you join us in our "Let's Discuss" A Course In Miracles webinar.
'The light in one awakens it in all. And when you see it in your brother, you are remembering for everyone."
(ACIM, T-21.I.10:6-7)