Dear World of Course,
In this shared illusion, today is one of 365 days of the year to recognize and pay tribute to the Mother. When I, Tamara Morgan, reflect on this in relationship to the Course, I am guided to Helen Schucman who went into a 7-year labor and my mother, Judith Skutch Whitson who, for the next 40 years, helped midwife the birth of "A Course in Miracles" into this world. On, April 12th of this year, 2018, I awoke and a letter (below) poured out of me. For Mother's Day, I would like to share this love letter with this community…
I'm writing this on the 87th birthday of my mother, Judith Skutch (Whitson), publisher of A Course in Miracles since 1975 and founder of the Foundation for Inner Peace (along with the Dr. Helen Schucman, Dr. William Thetford, Dr. Kenneth Wapnick and Robert Skutch). At this moment, she lies asleep beside me as I write this and reflect on so much of what this woman has brought into the world, including me. I feel compelled to write this love letter to both my mother and to you all, to honor that which has come before me in this complex and remarkable dance in illusion and love.
I remember when my son, at age 4, after watching a TV show called Scooby-Doo, asked: "Mommy, what's the deal with good and 'ebil' on this planet?" I knew it was better to first hear his own answers to these sorts of inquiries and so I asked, "What do you think the deal is?" He replied: "Well, I think good and 'ebil' dance together in this world and I just hope that in my life, 'ebil' gets tired and sits out first." Throughout my own life's dance marathon, I have been given the opportunity, the privilege and the gift to observe my mother's waltz with her own fallible humanity in dedicated partnership with love. I have watched how her personal style of moving through an ocean of relationships has created a wake of deep love, effectively parting the seas while she waltzed A Course in Miracles into this world.
I heard firsthand from Helen that she and Bill didn't know what to do with the Course. The "Voice" (as Helen referred to its Authorship) directed Helen to give it to the woman "who would know what to do with it and take it on its way." When, behind closed doors in their office at Columbia University, Helen and Bill handed my mother the manuscript, she knew it was, as she put it that night when she came home with it, the "rest of my life."
Helen asked my mother to call her "Momma." In turn, Helen called my mother "Kitten" and me, "Kit Kat." When, after studying the Course with Helen, Bill and Ken, my mother shared in collective inner guidance that it was to be published, Helen wanted only four copies made: one each for Helen, Bill, Ken and Judy. But Holy Spirit brought my mother in as the networker and communicator extraordinaire that she was/is in this world. There was no advertising, no marketing, no "pushing," just word- of-mouth from my mother, publicly conveying its story and message to anyone who showed interest.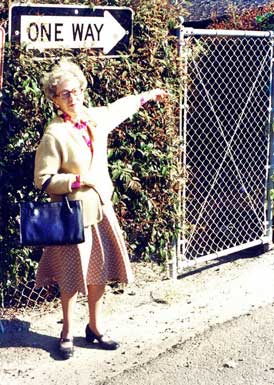 Through Helen's guidance, my mother and her then husband, Bob Skutch, changed the name and function of their foundation (which had previously funded parasensory research) to the "Foundation for Inner Peace" (FIP), established with the sole purpose of publishing, distributing, and discussing A Course in Miracles in the explicit version directed by its Author, through Helen. In one year alone, my mother traveled over 100,000 miles speaking about the Course. She did not consider herself a teacher of the Course, however. That was Ken's function. All she wanted was to share with people that this teaching existed, and her enthusiasm was so contagious that thus far, to date, under her aegis, over three million copies have been disseminated.
When establishing the Foundation, my mother, Helen, Bill and Ken asked the "Voice" for a five-year plan. Through Helen, in what was later referred to as a "special message," they were informed that: "It would be impossible to explain the details which depend on things that have not yet happened, people not yet met, and events that have not yet occurred. You will still be told what to do in any particular instance any time you ask."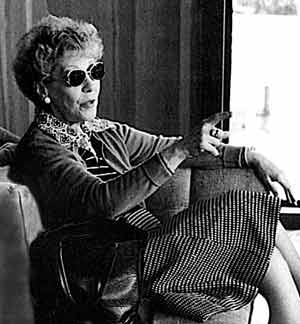 "Momma" Helen's own personal conflict around letting the Course be brought to the rest of the world led her to remark on her death bed to my mother: "Do you know why I am leaving? To get out of it's way!" Helen also scribed in a special message that eventually the Course would be seen in so many different forms it would hardly be recognizable. So it has come to pass, and continues to be taken and applied through so many individual filters and perceptions that, already, in some cases it is indeed barely recognizable.
Presently, this woman who so peacefully sleeps on the morning of her 87th birthday and the start of her 88th year, has thus far physically survived her "Momma" Helen, her dearest friend Bill Thetford, her "little brother" Ken Wapnick, and is just recently widowed from her beloved partner and husband Whit (Dr. William Whitson). Whit was introduced to the Course in 1978. He left a high-level government career at the Library of Congress to dedicate the next 40 years in service to both my mother and the Course, ushering in the translation of A Course in Miracles into 27 languages.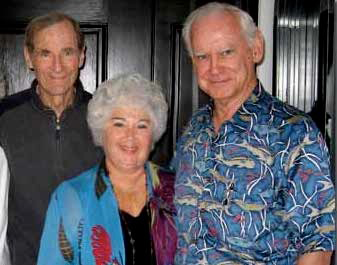 My first stepfather, Bob Skutch, (whom I now refer to as my out-of-step father) still remained and is, to this day, the vigilant financial director of the Foundation. Hence my mother, former husband and present husband became, as they referred to it, a three-legged stool on which they created a true working, interpersonally love-based Foundation for Inner Peace. Bob and Whit worked together daily with the love and holiness exemplified by Course principles. Holy relationships, when experienced up close and personal, are truly both uplifting and inspirational.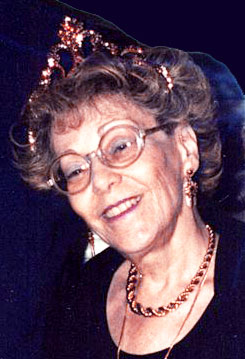 I share this backstory because I am moved and motivated to honor all that came before me. As I watch my beloved mother sleep, I wonder… How do I fully step into this position of Co-President of FIP, with my lifelong friend and over 25-year board member, Dr. Bob Rosenthal, when my mother's shoe size is over two sizes larger than my own? Even more… How does one possibly wear the crown of this position while the queen-mother still remains, and so actively at that? My mother, to this day, still works seven days a week. This Course literally courses through her breath and so the breadth of her life's work has indeed been this Course. I have been asked and inner guided to "serve" this Course, to continue to make it available for those who want it, to continue to make its availability known to those who may want it, and to continue upholding the integrity of this particular work that came through Helen.
From growing up with Helen, Bill, Ken and my parents, the ushers, first students and teachers of this Course, it appears to be my legacy. I am not articulating this as "specialness." I am only referring to this, in that I know no possible way to serve the Course in the wake of my own mother's dream except by first awakening the world to an awareness of true gratitude for the birth and commitment of this woman on her own day of birth.
Over a year ago, I meditated deeply to find a way, in this level of the dream, to tangibly express gratitude within my mother's and now my own Foundation for Inner Peace; to acknowledge its extraordinary yet also humble beginnings while continuing to seed its inner-guided directive through the work my parents and Helen, Bill and Ken set forth. What was given was a fund to be created expressly for gratitude for the founders. The Course clearly works through relationship. From Helen and Bill's commitment to find another way, the Course was born into being.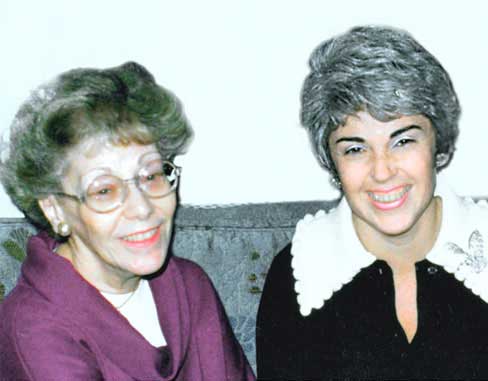 Working on and through relationships, whether internally with the Holy Spirit or externally seeing the Oneness in others, the Course states: "The ark of peace is entered two by two." In this spirit, I am paying tribute to my mother's partnership with Helen, with Bill, with Ken and with Bob Skutch. I also pay particular homage to her heart-resounding love story of a life committed to serving A Course in Miracles in partnership with her recently departed beloved husband, Whit. I honor my mother's birth, the day on which her own waltz with her Higher Self began, and through this fund I want to express the gratitude for her showing me how to do my own two-step in partnerships always led by love.
Ironically, I know that my mother and her fellow founders would be appalled by a fund in their honor for the gift they have each selflessly given. However, I am also aware of the important energetic balance in giving and receiving. It is here that I not ask, but rather invite anyone, beginning with our own board and staff, who wants to partner with me in a contribution to this fund in any donation of a multiple of two, (your own two cents, two dollars, even simply a wing and a prayer…) to join me in completing the circle of this currency of love. This gift unites us all in acknowledgment, gratitude and the perpetuation of my mother's, Helen's and the founders' joint commitment to giving this gift to the world.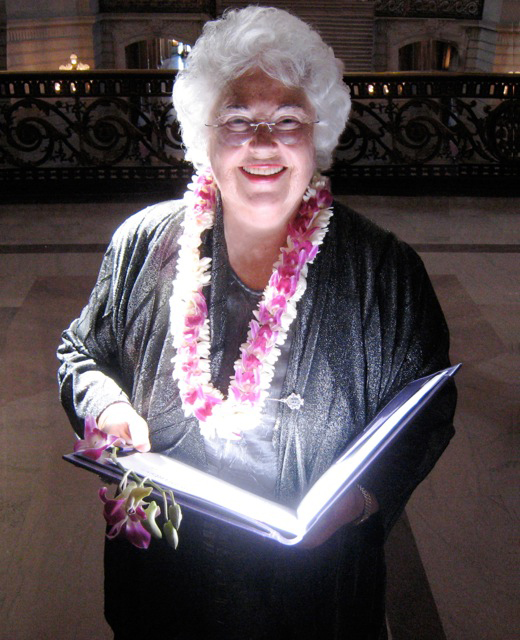 As my mother now stirs from her sleep, to hopefully awaken into her "happy dream," I invite you who have been awakened or touched by A Course in Miracles, if only for a single second, through any shift from fear to love, to help me celebrate the woman who helped bring this Course to your world. Since I am writing this on her day of birth (though you may not receive this message on April 12th) I am energetically including the entire Course in Miracles world in this missive of love. I am inviting all three-plus million of you—all who have ever touched or been touched by this Course, and all those using other versions of this material, and those of you who've been led to devote your own lives in service to this scribed and prescribed path to love, to join me in honoring not only the gift of the Course, but the gift of my mother and the dedication of her life's work to bring you this material. And it is this that I offer then, multi-generationally down to my son, now 20 years old, to show him that his grandmother helped provide a way that in his lifetime, 'ebil' could sit out first.
Happy birthday and life, dearest mother, Mom, Judith Skutch Whitson, bringer of A Course in Miracles, the Foundation for Inner Peace, and most of all, committer not only to love, but to showing me and anyone that has ever met you that "Love is the way I walk in gratitude." Love is also the way we dance it, together. Thank you.
And… Happy Mother's Day to all on our way to ONE.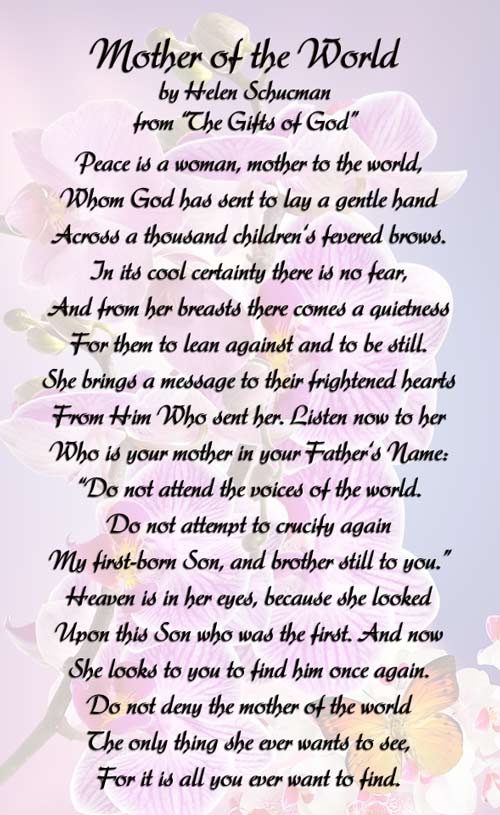 Please visit our Donate page