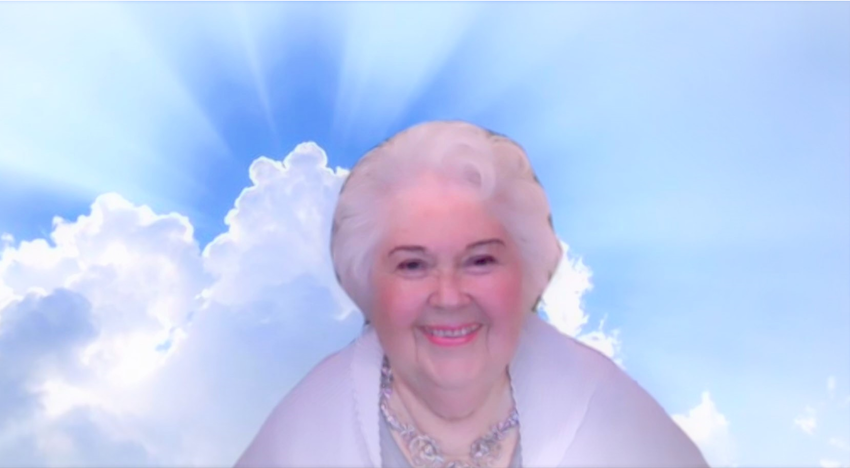 ~ Visit guestbook ~
Read Memorial page in:
German
Portuguese
Spanish
Judith Skutch Whitson was an extraordinary woman. A tireless worker for Spirit, she was happiest when fulfilling this function along with her loving joyous role as a devoted mother and grandmother. She was the Co-Founder and President of the Foundation for Inner Peace, which is the scribe-authorized publisher of A Course in Miracles. Her devotion to the Course was reflected both in her professional life and her daily interactions. Judy never met a stranger. She made every encounter a Holy Encounter, healing her own mind along the way.
Born Judith Rothstein, she and her sister Carol grew up in a Conservative Jewish family, in Brooklyn, New York. Judy attended grade school and high school in the John Dewey Progressive Education System. She graduated with a BA from Hood College. She then attended Columbia University School of Journalism and was on the faculty of New York University.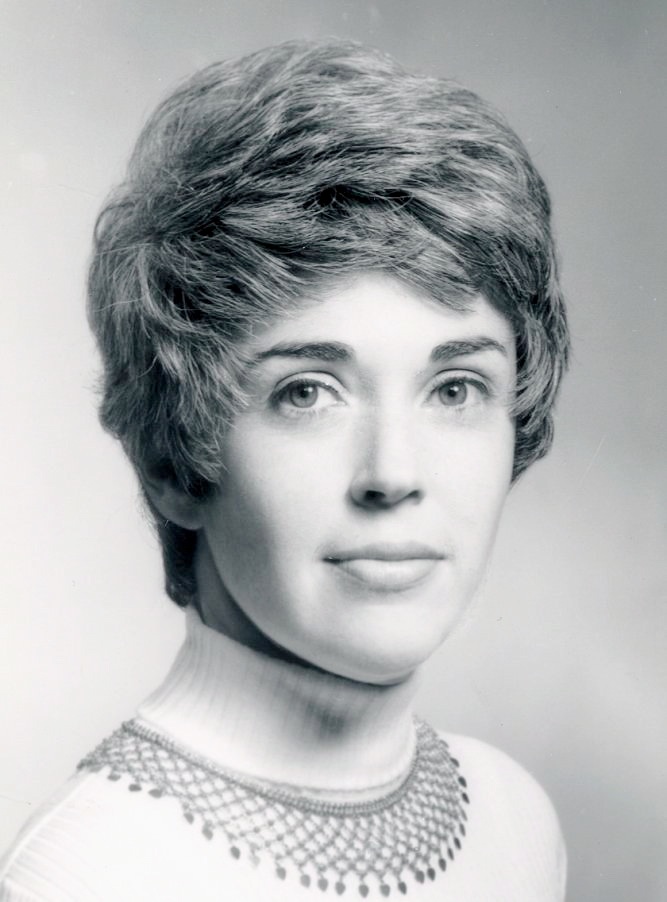 In the mid-sixties, Judy immersed herself in the field of consciousness. In 1972, Judy met Astronaut Dr. Edgar Mitchell, and he asked her to serve on the Board of the then-nascent Institute for Noetic Sciences. Through her friendship with John E. Fetzer, she was a Founding Board Member of the Fetzer Institute. She served on each Board for over 20 years.
A Course in Miracles
In 1975 she met the scribes of A Course in Miracles, Dr. Helen Schucman and Dr. William Thetford. They entrusted her with their manuscript, which became "A Course in Miracles." Though she wasn't yet a publisher, her role was to publish the material and introduce the Course to the world. Since then, it has been translated into 27 languages, with 3 more translations in progress. More than 3 million copies have been distributed globally.
Judith was the spirit of generosity. Repeatedly, she would listen, hear, and respond, giving her energy and whatever else was called for. She knew that both time and the world were an illusion. She was completely dedicated to Course principles. Forgiveness was her way to happiness. Repeatedly, she moved from challenging situations back to peace. Her constant companion was the Holy Spirit. When she lost her way, she stepped back and surrendered to the Answer she was shown. Amidst hardships, she applied Course principles and continually reconnected with moments of joyful peace which saw her through the death of her dearly beloved husband, Col. William Wallace Whitson, Ph.D., (Whit), in 2018, and through countless other situations.
Barely over 5 feet tall, Judy was effortlessly magnetic. Even in her latest years amidst physical challenges, she had an irresistible appeal. She embodied kindness. Love and healing extended from her. Non-judgmental, she made everyone feel worthy. She was the consummate hostess. Any occasion was a reason to celebrate and bring people together. She did whatever she was guided to do and her joy of giving gifts and doing Spirit's work was communicable and transformative.
She was in contact with diverse luminaries of her time: physicists, astronauts, religious leaders, politicians, actors, professors, writers, doctors and so many more. Mother Teresa once told Judy, "There is an epidemic in the world which touches everyone. It is called spiritual deprivation." Judy asked her if there was a cure and Mother Teresa replied, "Ah yes, there is a cure. It is called love. And thank God, it is contagious." Judith took that to heart and published the Course as a way to spread the cure. Judy exemplified one of her favorite Course quotes: "I am here only to be truly helpful."(ACIM, T-2.V-A.18:2)
Mentally energetic at 90 years of age, she worked every day, often until 3 a.m., even on weekends, until her day of departure. Her technical proficiency for someone of a generation pre-digital media was rare and astounding. She helped create the Foundation for Inner Peace's first website, she connected regularly on social media, and she participated in daily Zoom meetings. In 2019 Judy initiated the "Let's Discuss ACIM" Webinar program, still ongoing. In 2020, at age 89, Judith initiated the Miracle Voices Podcast series focusing solely on "Forgiveness" as defined in A Course in Miracles. She loved these podcasts and co-hosted them weekly including the week prior to her passing.
Judith was featured in numerous magazine articles, television, and radio programs. She is profiled in two films, "The Story of A Course in Miracles," and a segment of "The Visionaries" for PBS, and she can be found in numerous talks on tapes, CDs, DVDs, and now audio files.
Family
Judy's personal heart was with her two children, Jonathan Cohen, M.D., Co-director of the Princeton Neuroscience Institute, and Tamara Morgan, now President of the Foundation for Inner Peace, and each of their children – Judy's adored grandchildren, Jonah Bay Casey Cohen and Lije Win Morgan. She was also actively close to her stepchildren: Laura Skutch, Andrew Skutch, William W. Whitson, Christina Whitson, Shawn Bateman, Andrew Whitson, and Robert Whitson as well as her honorary stepchildren, Theresa Abrams and John Abrams.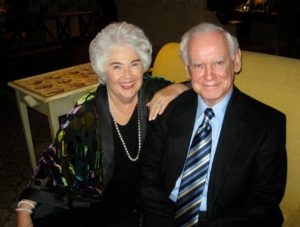 With a conscious commitment to love, Judy departed this world with her three husbands as her beloved friends. In 2020, she was tenderly present for her first husband and father of her children, Howard M. Cohen, at his death on a Zoom call. She and her second husband, Robert Skutch, founded the Foundation for Parasensory Investigation, which focused on consciousness research. This eventually evolved into the Foundation for Inner Peace whose function is to publish, distribute, and discuss A Course in Miracles. Judy and "Bob" remained co-founders, colleagues, and close friends at the Foundation for Inner Peace for over 45 years. Judy's third husband, William Whitson, worked remarkably well with Judy and her second husband Bob for over 40 years. "Whit" was Spirit-charged with overseeing the ACIM translation program. The triumvirate, which Judy referred to as the "three-legged stool," was the working foundation for their Foundation for Inner Peace. Judy deeply collaborated in a committed Holy Relationship with her beloved partner and husband Whit which she felt continued even after his death.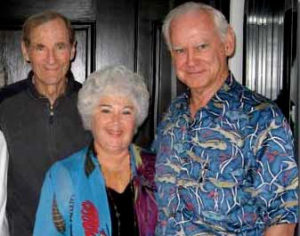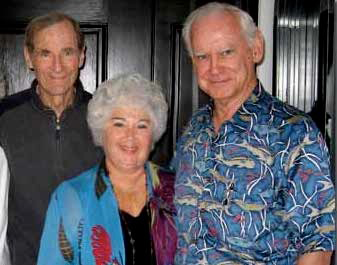 The Holy Spirit
Despite Judith's radiant public wattage, Judy was a private person. She made time for her relationship with the Holy Spirit on a daily basis for council, direction, decisions, and healing. Her commitment to the Course and its applied principles was unrelenting. Her progression of understanding the teachings of the Course continually developed. As she had read the Teacher's Manual, reviewed the Text, and gone through the Workbook of the Course so many times, she humorously and humbly called her continued weekly study group the "Slow Learner Group."
Amidst Judith's very last moments on this level of illusion, she lay in bed, drifting in and out of physical awareness. She talked about how she was finally fully realizing that she no longer knew anything at all. Her body experienced sporadic bursts of pain, but she compassionately acknowledged that it was simply doing its job to "kick her out of here" or else she wouldn't, couldn't leave and she knew clearly it to be her time. She spoke of how, despite her apparent physical discomfort, she'd never been more at peace in her life and that she was not her bodily pain. She repeated one of her favorite Course Workbook Lessons, 160, "I am at home. Fear is the stranger here." She expressed how incredibly lucky she felt to be surrounded by a lifetime of so much love. As her breathing became more labored, she lay in bed with her grandson and daughter beside her, and she began to express how she no longer knew anything at all. Her gaze moved about indiscriminately as if practicing the very first lesson in the Workbook, seeing that "nothing in the room meant anything anymore." She closed her eyes again and then, in another moment, a grin appeared on her face. As she lay in bed with her beloved grandchild Lije snuggled beside her, she released all stories and roles, she opened her eyes wide, looked around, and, with a tone of whimsical curiosity, uttered her final words: "When did Grandma go?"
Judy had consciously chosen and even asked her grandson's permission to depart on his birthday. Ultimately, even her most cherished role in this world as grandmother had dissolved before her very eyes. When did Grandma go? She peacefully closed her eyes and, as she slipped into another realm of consciousness, she embodied the words that were subsequently read to her in her passage: "Forget this world, forget this course, and come with wholly empty hands unto your God." (ACIM, W-189.7:5)
Judith Rothstein Cohen Skutch Whitson evanesced into a liquid peace that was palpable. The powerfully still, quiet love permeated the room and outstretched into all. As she left her body, her legacy embodied her favorite epithet "I tried my best" and her signature Course quote:
"Love is the way I walk in Gratitude." (ACIM, W-195)
Thank you, Judith Skutch Whitson, for your impeccable service and for showing us the way to LOVE.
---
In lieu of flowers, we invite you to gift Judy's Foundation for Inner Peace, where she devoted her life for us to have this Course. Please visit our Donate page.
---