The e-book of A Course in Miracles is now available on Apple Books.
We would love for you to leave an Apple Books review.  Here's how:
Via Apple Desktop
a) On your desktop, launch Books App
b) Click on Store and in the search bar type "Foundation for Inner Peace"
c) Click on A Course in Miracles Dr. Helen Schucman (scribe)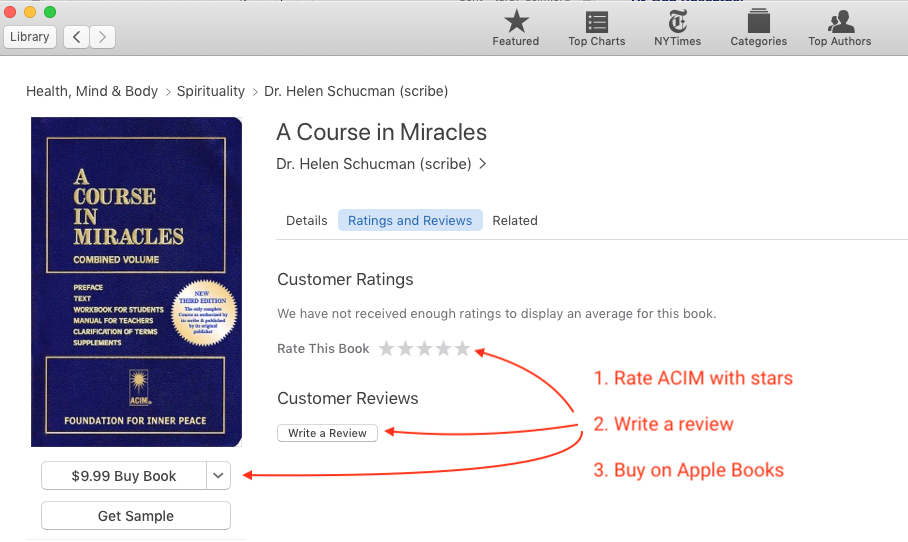 d) Rate ACIM with stars, write a review, or buy the e-book
Via iOS device – iPad, iPhone, etc.Tap Rate and Review

a) Launch Books App, Tap Search and type "A Course in Miracles"
b) Tap a star (we hope 5 stars!) as a review
c) If you'd like, leave a comment
d) Tap Send to submit your review!
Find A Course In Miracles E-book on Apple Books here.