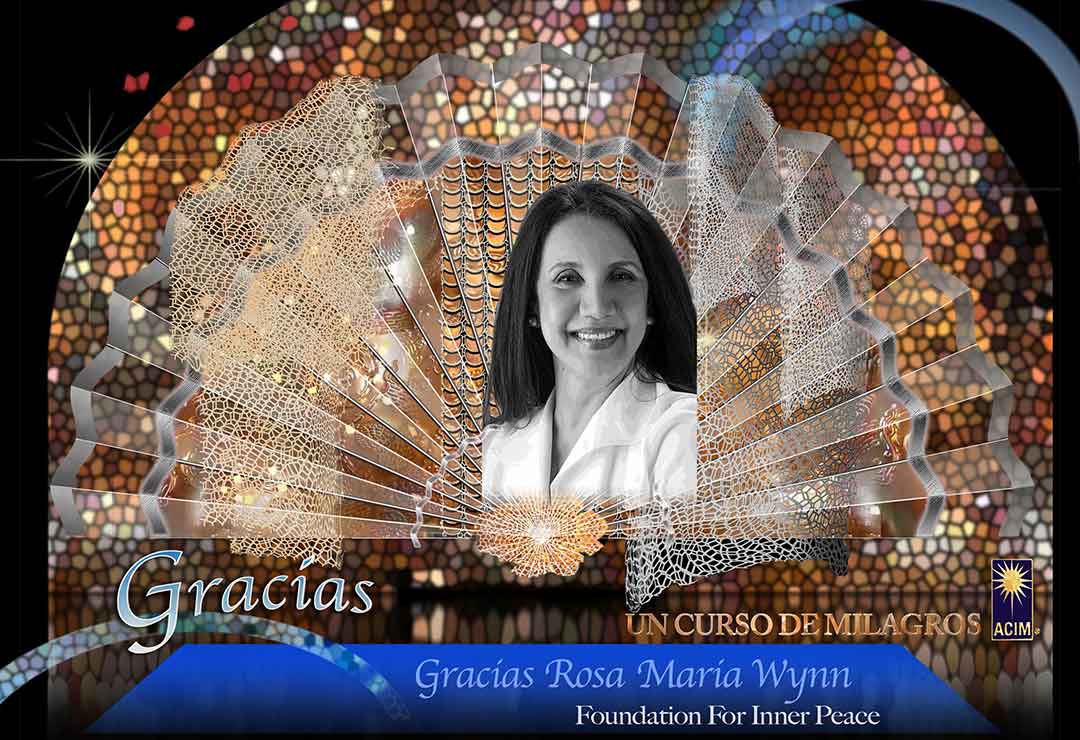 Our beloved friend and Spanish translator of A Course in Miracles, Rosa Maria Wynn, died radiantly in her home on February 8th. Everyone who visited with her during her final months of illness reported how peaceful and joyous she was. "I am not a body, I am free. I am still as God created me" is the meaningful message she demonstrated.
Besides her devoted family members, she leaves behind a huge legacy through her teaching, her videos, books and especially her work bringing the Course to hundreds of thousands of Spanish speaking students worldwide.
With Love,
Judy, Whit, Bob S., Bob R., Tam, Lois, Ana, Patricia and Deborah
Foundation for Inner Peace
---
Please join us in helping to support this valuable work.