We are excited to announce the publication of the Greek translation of A Course in Miracles, now available in softcover.
"I realized during the translation process that everything I had ever done was preparing me for this project…. The Workbook was published right at the beginning of the Greek economic crisis and now, at the peak of the crisis, the Greek translation is announced. I hope…

Greek people everywhere benefit from its teaching, find the strength to stand with God, since God is the love in which we can forgive, and realize that God is the strength in which they can trust. We need no other."
– Haritini Christakou, Greek Translation Team Leader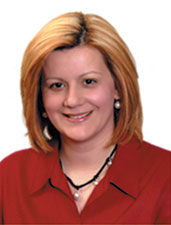 Learn more about Haritini, how she found The Course and how the Greek translation came to be.