An early ACIM student comments about the Video
ACIM's scribe – Dr. Helen Schucman – chose Dr. Kenneth Wapnick as the first teacher of the Course. It is a wonderment to watch this video made in 1984. He had already been teaching the Course for a few years, but in this, the first video recording we have, Ken spoke about the Course, as he usually did, without notes. The inherent astonishment in this video is the consistency of Ken's delivery of the Course's message from these early days throughout the forty years of his calling.
It is clear that from the very beginning of his role, he understood both the form and content of the Course in all its complexity. He expressed it in accessible language, with full confidence in his ability to be guided. What is most astounding about this footage is that it demonstrates how ready he was to assume his teaching mantle. For most people, learning the Course is a process, not so much because its words are difficult, but more because well-honed defenses make the material difficult to penetrate. This was not so for Ken.
He expounded on the same themes for decades. He used to tease his early students. "Why do you keep coming to hear me? I always say the same thing." It was as if, once he read the Course, he totally imbibed it, and spoke its content with full understanding.
Though the content of his message remained consistent, Ken's form did change. In the 1984 footage, he was formally dressed in a suit, button-down shirt, and tie. His personality was reserved. Those of us who studied with him in the '70s and even into the '80s heard his noticeable stutter and noticed the somewhat formal demeanor. Years later, not only did his clothing style relax, but also his teaching style became lighter, more playful. His stutter almost disappeared. Attending a day's lecture with Ken had as many laughs as listening to a stand-up comedian. He had the ability to sense each person's stuck spot, and with humor that was never derisive, he could penetrate and transform a defense, so that one could never quite hide behind it again. He moved from a reserved presentation to a more relaxed teaching.  From the start, he spoke with authority without being authoritarian, sharing the content of the Course.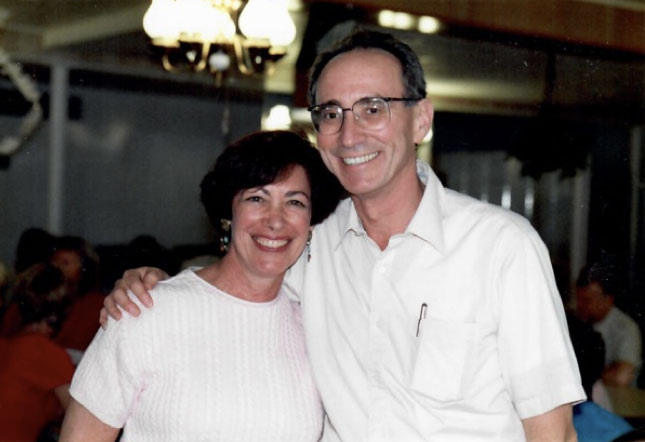 Diane Brook Gusic – Former faculty teaching ACIM at New York Open Center, Wainwright House, Woman and Wisdom. Conferences around the country and abroad. ACIM study group leader and teacher. Developer of a 3 CD set collection about ACIM, Better Listen publisher.
To find Dr. Kenneth Wapnick's books and other materials visit FACIM.org.
In Loving Memory of Ken
February 22, 1942 – December 27, 2013.
Read his many Memorial Tributes