Part One: "The Forgotten Song"
Part Two:"The Song Remembered"
---
---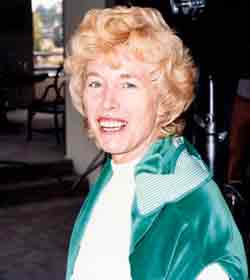 Bridget Winter's personal account of what led her to produce the hallmark film "The Story of A Course in Miracles," is both intriguing and inspiring. As a senior television producer for the BBC in London with a sterling reputation for producing documentary films, she had accumulated a long list of acclaimed works that involved global figures and spanned the world.
To name a few of the productions among the impressive 50 major documentaries and over 80 shorter films Ms. Winter has worked on, a small sampling ranges from "The Lost Peace," "People in Conflict," " The British Empire," "Look Stranger," and "The Mighty Continent," to "The Royal Family of Thailand" and "The Life and Times of Laurence Olivier." The many notable figures she met and worked with over her career also included Sir John Gielgud, Julie Andrews, Sir John Mills, Greer Garson, Charlton Heston, Malcolm Muggeridge, Mary Quant, Sir Peter Ustinov, and the King and Queen of Thailand.
In 1977 Ms. Winter was introduced to A Course in Miracles through Dr. William Thetford and Judith Skutch when she met them in London where they were addressing a group at the Kensington Library. Although there immediately developed a deep friendship among them, at first there was no intent or desire to produce a film about the Course. Nevertheless, a series of synchronistic events and experiences eventually convinced them otherwise. As a result, the two-part film, "The Story of A Course in Miracles"  was developed from 1984 and released in 1987.
As her final work, "The Story of A Course in Miracles." could be viewed as the appropriate crown that culminated her distinguished career in television and film production. Two DVDs are available as shown below.
---
Use the graphics below which link to more details about the DVDs and purchase information.
The Story of A Course in Miracles
Part One and Part Two
(2-1/4 hour DVD)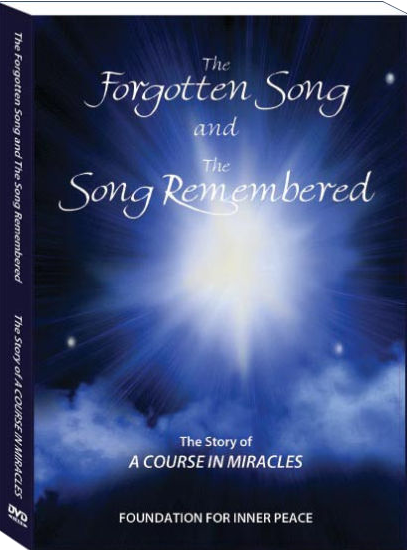 ---
The Story of A Course in Miracles
Part One
(one hour DVD)
---