Celebrating the Semicentennial of the Scribing of
A Course in Miracles

(1965-2015)

As part of our monthly offering celebrating the Semicentennial, we share a short video showing photos of Drs. Helen Schucman and William Thetford from their childhood to the scribing of the Course. Narrated by Dr. Kenneth Wapnick and Judith Skutch Whitson, one gets a sense of the Scribes commitment to bringing forth the Course for all of us.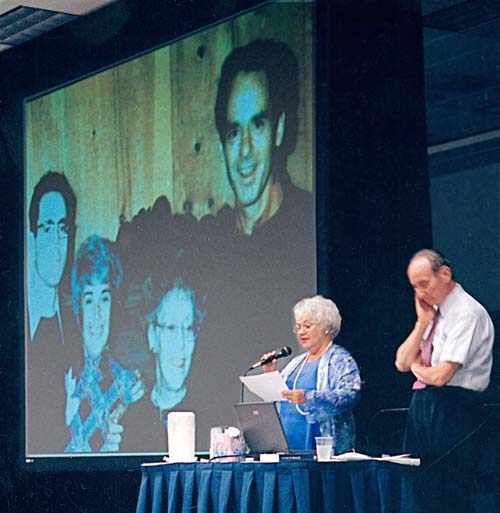 Ken Wapnick and Judy Skutch Whitson shared this presentation about the Scribes in 2001 at the Miracle Distribution Center (MDC) Conference in Anaheim, California.
We join hands in our prayer of gratitude to them.
Return to the list of twelve articles on the "Celebrating the Semi-Centennial of the Scribing of ACIM" page.