奇蹟課程
,
奇迹课程
(Softcover Boxed Sets)
---
Chinese Translator: Chiao lin Cabanne (若 水)
Chiao lin reading the Introduction to the
Course
in Chinese
Show English text of the Introduction
This is a course in miracles. It is a required course. Only the time you take it is voluntary. Free will does not mean that you can establish the curriculum. It means only that you can elect what you want to take at a given time. The
Course
does not aim at teaching the meaning of love, for that is beyond what can be taught. It does aim, however, at removing the blocks to the awareness of love's presence, which is your natural inheritance. The opposite of love is fear, but what is all-encompassing can have no opposite.
This course can therefore be summed up very simply in this way: Nothing real can be threatened. Nothing unreal exists. Herein lies the peace of God.
---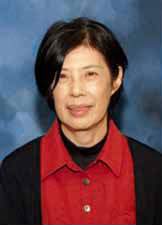 Born in Nanjing, China, in 1948, I grew up in Taiwan, where I completed my college and early post-graduate education at Fu-jen University, from which I received a BA in 1970 and an MA in Chinese Literature and Philosophy in 1972. I began my spiritual search right after I left school. I joined a Catholic congregation and later stayed at a Buddhist monastery for years.  Around 1983, I completed a second Masters Degree at Boston College in Systematic Theology. After marrying, I continued my learning and development by translating psychological and spiritual books in transpersonal psychology, psychosynthesis and somatic-spirituality.  Translating became my way of learning. Those books helped me to relate all my religious disciplines to my mundane life.
My husband Ed, who had a copy of A Course in Miracles in his research library, first brought it to my attention. A cursory scan of the book left me thinking that it was just another "new-age, chop suey mix" of Christian and Eastern non-dual thinking. Unexpectedly, through a series of uncanny events, I got an invitation from the Foundation for Inner Peace to translate this book. I accepted the assignment only because it would give me a chance to find out what this book was truly about. With Ken's patient guidance, I eventually discovered that the Course was anything but a "chop suey mix."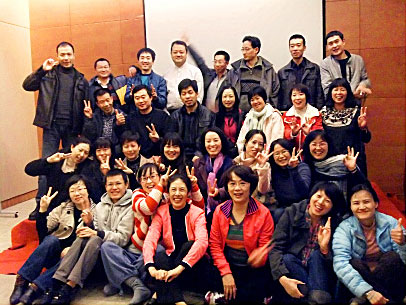 Indeed, the translation process was a formidable task. I spent five years and revised it five times before I was reasonably satisfied with my translation. I later discovered that fundamental Course principles challenge even English students. So I accepted that I shouldn't feel humiliated just because I needed five major revisions to discover appropriate Chinese phrases to translate those principles into a culture that approaches things differently. In fact, by the end I came to realize that, in internal content and perspective, the teachings of A Course in Miracles are closer to the Chinese Buddhist way of thinking than the thought system of Western culture.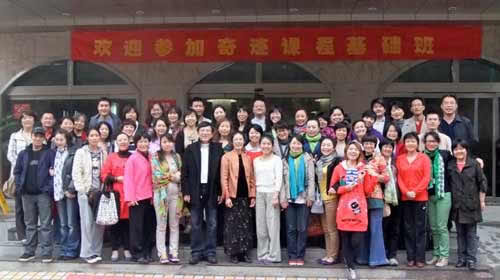 From the youthful awakening of my intellect, an unknown urge has driven me to search for the meaning of life. As a preparation for translating the Course, my extensive background in Christianity and Buddhism could not have been merely accidental. When the translation was done, I had no doubt that the Course has synthesized all the spiritual teachings I have learned. It would definitely be my spiritual path. I began to envision myself being very much involved with A Course in Miracles for the rest of my life.

Note: A Course in Miracles is now available in the People's Republic of China! After years of hopeful waiting, we are happy to announce that a brand new Chinese publication has now been printed in The People's Republic of China. Using the Simplified Font, this Chinese translation will thus be available to more than a billion people.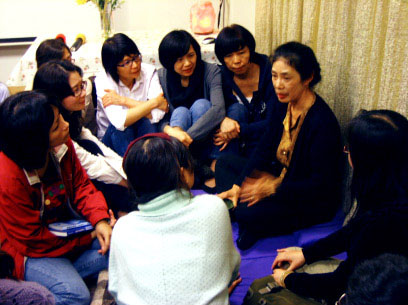 ---
---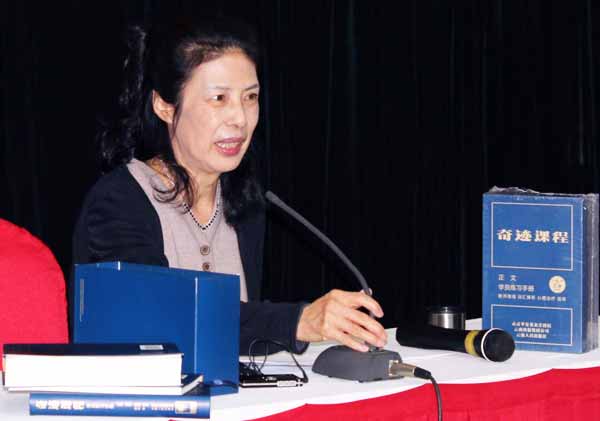 ---
Visit the Chinese translator's website for A Course in Miracles:
ACIMtaiwan.info
---
The Third Edition of A Course in Miracles, that includes the two Supplements: "Psychotherapy: Purpose, Process and Practice," and "The Song of Prayer: Prayer, Forgiveness, Healing," (extensions of A Course in Miracles principles) is available in two Chinese editions:
---