Tečaj čudežev

---
Slovene Translation Team Leader: Polona Kovic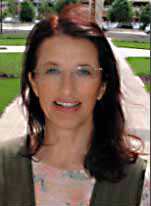 I was born in Slovenia in 1957 and graduated from Ljubljana University in 1981. During my study of Slavic languages I helped other students as a demonstrator. The art of translation so consumed my interest that I received the main Slovene student award, called "Presernova nagrada," for my diploma-work. I also translated from English to Slovene when Swami Yogamudrananda Saraswati conducted seminars on yoga.
While I was still attending university, I worked as an external contractor at the UKC (University Clinic Center) where I served as a yoga therapist for a group that participated in the project, "Reach to Recovery." Negative feelings, principally fear, were the main problem of this group. I therefore based my therapeutic strategy on yoga techniques and yoga relaxation, which aimed at leading the group to inner awareness and inner peace. Although my work was experimental, those techniques yielded many favorable results and an excellent recommendation from my supervisor. Perhaps more important, three years of experimental therapeutic work inspired me to combine my interest in translation with a new passion to teach.
Upon graduation from University in 1981, I became a teacher of Slavic languages, first in Primary and then in Secondary school (Gymnasium). Ten years later, I "met" A Course in Miracles and discovered my deep need to understand it. At first, I studied the Course every day, trying to apply its principles to my daily life. Then I got married, left my job as a Professor and began to translate the Course in 1996. In that same year, my daughter, Amadea, was born. After her birth, I worked almost full time on the translation. I devoutly believed that its inspiring ideas must be accessible in the Slovene language, too. Soon my husband, Jurij, joined me as a reader and technical assistant.
Since the publication of the Slovene translation of the Course in 2003, I have continued to translate other materials about the Course, especially the writings of my principal advisor, Dr. Kenneth Wapnick, PhD, without whose help and support I could not have completed the translation in seven years.
Since 2004, my husband and I have conducted monthly workshops on the Course in Piran and Portorose. We have fostered the further understanding of Course ideas through an interview and a workshop on television and the monthly publication of articles in a spiritually-oriented magazine, AURA.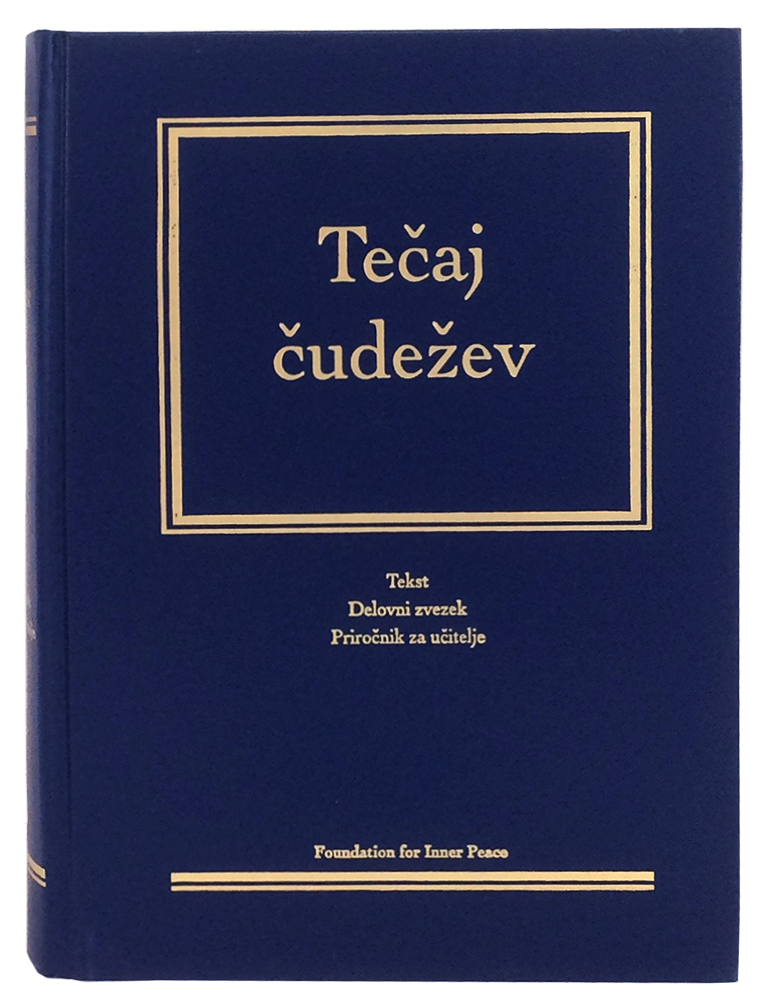 Tečaj čudežev
Slovene Hardcover Edition

Where available, there are now links for purchasing translated editions in your country. To purchase a translated edition for shipping within the USA, or if you have any other questions,
contact us
.
---
The two
Supplements
, "
The Song of Prayer: Prayer, Forgiveness, Healing
" and "
Psychotherapy: Purpose, Process and Practice
," extensions of
A Course in Miracles
principles, are
available in Slovene
.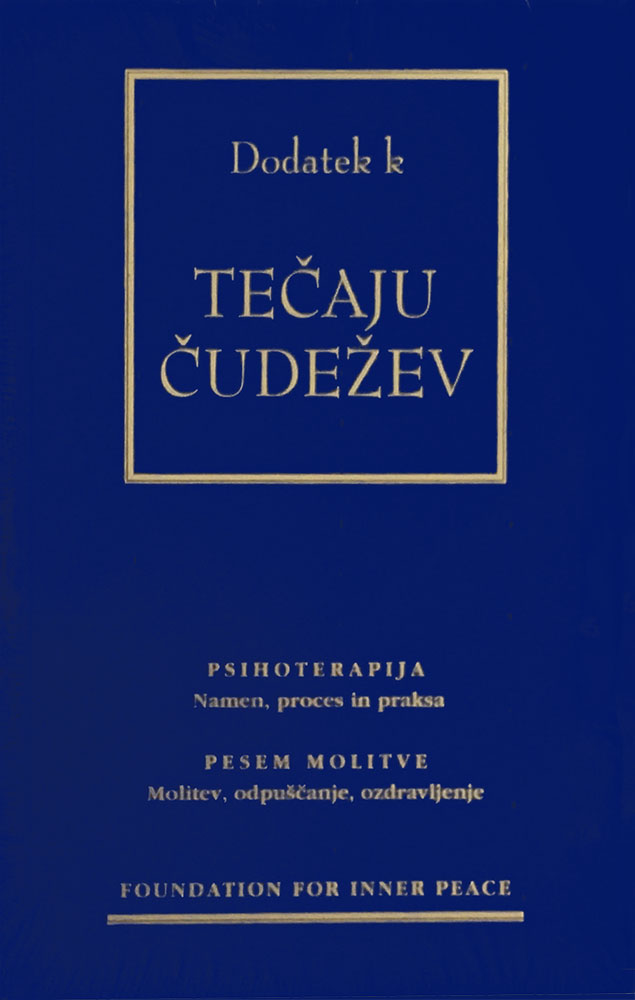 Psihoterapija and Pesem Molitve
Slovene Supplements

---