EEN CURSUS IN WONDEREN (ECIW)

---
Dutch Translation Team Leader: Willem Glaudemans
Show English text of the Introduction
This is a course in miracles. It is a required course. Only the time you take it is voluntary. Free will does not mean that you can establish the curriculum. It means only that you can elect what you want to take at a given time. The
Course
does not aim at teaching the meaning of love, for that is beyond what can be taught. It does aim, however, at removing the blocks to the awareness of love's presence, which is your natural inheritance. The opposite of love is fear, but what is all-encompassing can have no opposite.
This course can therefore be summed up very simply in this way: Nothing real can be threatened. Nothing unreal exists. Herein lies the peace of God.
---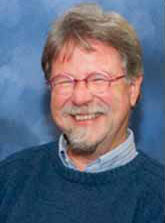 At its peak our team consisted of eleven Dutch and Belgian men and women. There were two native speakers of the English, two linguists, a psychologist, a theologian and a computer programer (which was of great help for consistency). If we had chosen our colleagues ourselves, we would probably not have picked any of them. Surprisingly, Holy Spirit assembled all the skills we needed. Fortunately we were minds of one intent and became friends. However, it took us eleven years to finish the translation!
Because we were such a mixed bunch, we all wanted to be right instead of happy. We had a lot of heated discussions, our egos frequently colliding on no small issues such as how to translate 'mind'.
But we learned forgiveness as we went along. We soon realized that "To translate the Course is to DO the Course."
My part began when I was translating A Return to Love, a Course-based book by Marianne Williamson. Unexpectedly I found myself thinking: I would rather like to translate the Course itself. I had been a student of the Course for several years, and had translated a few of Dr. Jampolsky's books. Through a mutual friend I got in touch with the person who was in charge of the translation at that time, Koos Janson. He was in the middle of a move and said politely that he would write down my address. I thought I would never hear from him again. A few days later, however, one of the members of the translation team told me that he was tired and wanted to hand over his place to someone younger. Could we meet? The next day I became part of the team through the backdoor.
I worked as a reader for several years, which meant that I gave Koos my comments on the translation of others. He revised the primary translation on the basis of all the comments he received. It was slow work because almost everyone had other professional occupations. For instance, I was working as a translator on another long term project, the "Nag Hammadi Scriptures." These are gnostic gospels, apocalypses, creation myths and apocrypha dating back to the first centuries A.D., like the famous Gospel of Thomas, The Gospel of Truth and The Gospel of Philip. The strange thing was that knowing the Course helped me to understand these old texts, and vice versa. Some people say that the Course is modern Gnosticism. I think there certainly is some truth in that statement.
One day Koos told me that he no longer had the energy to be the central figure of the translation team. "We need someone like you, but you are bound to the Nag Hammadi project," he said with a sigh. Then miracles happened. My fellow gnostic translator, being familiar with the Course, agreed to stop the project for a year so I could have my hands free. The translation team agreed that I was the most qualified person to do the job of final editing (having a Ph.D. in Dutch Language and Literature). And our publisher, Nicole de Haas, agreed to contact the Foundation for Inner Peace to arrange things so that Ank-Hermes could be the official publisher, and we the official translators. We had no status as yet! Miraculously it took her more then a year to come in contact with Judy Skutch, who was in the middle of … a move. During that year I was able to finish the Nag Hammadi project. Better so, because we underestimated the work still to be done, even with a primary translation nearly finished. It took me all together four years full-time work. And what a joy that was!
My work as final editor was to bring the power and poetry of the English version into the Dutch language. To that end, I read every sentence at least twenty times. (Was this Holy Spirit's plan to get me really involved in this material? Otherwise I might never have finished even reading the book.)
Such a job cannot be done alone. Koos worked with me closely, giving his painstaking comments on everything that made his reading eye stumble, as he said. When I could agree with him, I changed it directly; what remained were questions we need to reconsider. We sat at my computer, giving our opinions and feelings about the meaning of the sentence and its Dutch rendering. We never argued about anything. Instead, we asked the Holy Spirit for help, and always, without an exception, we received a solution we were really enthusiastic about. "Yes this is it, we should have seen it ourselves!" Needless to say,  we also asked Dr. Kenneth Wapnick a few thousand questions.
The first time I went to Roscoe, NY, to meet with Ken, a staff member picked me up at the airport and predicted, "Your view of the Course will be profoundly changed by what you will hear from him."And right she was! In fact I knew nothing and didn't even know I knew nothing, which is the worst.
I had met Ken and Gloria a few years before on their European tour to launch the German translation. We had dinner together, and afterwards I received a letter from Ken stating: "I know you don't remember me, but I do remember you. You were the one with the lovely wife." That introduced me to Ken's light humor, which fostered lots of laughter during translation sessions. We shared our mutual interest in Gnosticism so deeply that it felt like meeting a brother to me. And it was surprising to see that the questions we had prepared from lengthy discussions, he answered in the blink of an eye, even without thinking! One of the capital sins of translating the Course is the tendency to explain it. Ken's lesson is: 'Don't bend the Course to the reader, but bend the reader to the Course.' We used that phrase very often to keep us on track. I felt very privileged to have had such a good time in Roscoe and call it work, not to mention the numerous ice cream parties I attended! My heart is filled with gratitude.
Now, after ten years, the Dutch translation is in its 7th printing and has sold some 44,000 copies: a lot for a small country like ours. But even before the translation was published, there had always been a large group of enthusiastic and devoted students in the Netherlands.
During some of those years I lectured and taught a lot on the Course, and wrote a fair number of articles for the Dutch public. I wrote a book on forgiveness based on the Course: Het Wonder van Vergeving (The Miracle of Forgiveness, 3th printing) and a fairy tale called The Parable of The Nightblue Book (Het nachtblauwe boek), which is a Course-version of the parable of the Prodigal Son.
I also authored a game called The Game of Gifts (Het Talentenspel), which aims at helping people find their real mission in life.
Visit the Dutch translator's website for A Course in Miracles at: WillemGlaudemans.nl
---
The two Supplements,"Psychotherapy: Purpose, Process and Practice," and "The Song of Prayer: Prayer, Forgiveness, Healing," extensions of A Course in Miracles principles, are available in Dutch.
---
---
Dutch Workbook Lessons