IHMEIDEN OPPIKURSSI

---
Finnish Translation Team Leader: Pirrko Pelkonen
Pirrko reading the Introduction to the
Course
in Finnish
Show English text of the Introduction
This is a course in miracles. It is a required course. Only the time you take it is voluntary. Free will does not mean that you can establish the curriculum. It means only that you can elect what you want to take at a given time. The
Course
does not aim at teaching the meaning of love, for that is beyond what can be taught. It does aim, however, at removing the blocks to the awareness of love's presence, which is your natural inheritance. The opposite of love is fear, but what is all-encompassing can have no opposite.
This course can therefore be summed up very simply in this way: Nothing real can be threatened. Nothing unreal exists. Herein lies the peace of God.
---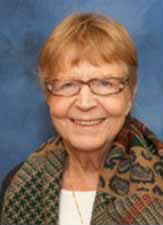 I was born in Finland just before the war with Russia started in 1939. At the age of six, I was sent to Sweden together with 60,000 other Finnish children to escape the bombings. Unlike many of the Finnish "war children" as they were called, I remember my time in Sweden as a happy time. I stayed in a rural area with a very loving family who never let me forget that I would return home after the war. I stayed in Sweden for 3 years, went to school there and forgot my native tongue completely. Soon after returning home the language returned, although Finnish and Swedish are not in the least related, but I never forgot my Swedish.
Very possibly my interest in other languages, especially English, started from that early age. As a teenager I also spent some summers with an English family which formed a basis for my later skills in English. After graduating from high school I studied marketing and went to work in advertising first as an account executive and later as planner and copywriter. In 1992 my husband retired and I quit the advertising business after a career of 35 years. We were able to fulfill a dream of spending the harsh Finnish winter months in a warmer climate and moved to Florida for the winter seasons.
Even before quitting my job I had started translating books in my free time. I soon concentrated on translating books full time. These included many American self-help books and even spiritual ones. I even started to publish them and made quite a good little business for myself. One day I went to a party where I saw a blue book on a coffee table. Even before looking at the title I heard an inner voice say, "This book will take many years to translate." At that time I had no idea what the book was or how important it would be in my life.
In retrospect it is almost ridiculous how my life had led me to A Course in Miracles even my work with advertising, one of the most materialistic of businesses. Many of my American clients had required the same procedure as Kenneth Wapnick with the copy I wrote or translated for their products – back translation into English. So it was very good practice for the ACIM translation work! As the Course says, the Holy Spirit can use anything and all your skills for His purposes.
Translating A Course in Miracles took seven years. Many times — like Helen Schucman — I asked Jesus, "Why me?" The work was not easy. I had to go through the whole book twice, but I never seriously thought of quitting. Wherever I went, my laptop went with me, even on vacations, even cruising the Caribbean. The work always calmed me down and I quite lost track of time when translating. I had two readers, one for the first version and one for the second. It took me a year to read through the book the first time. It rang so true and touched me so deeply that I cried almost all the time. It took me a little over a year to complete the Workbook and probably I did it all wrong — sometimes even using a timer to remind me of the repetitions of the daily lessons! And I misunderstood so many things. It is indeed a long process.
Only lately have I understood (I think!) what true forgiveness means. I used to think that I didn't have anything important to forgive — nobody had ever abused me; nothing major had happened to me. But now I understand that there is no order of seriousness in things that you must forgive in yourself, the smallest irritation is as "bad" as the worst thing that could happen to you. I am still learning how to forgive and that probably will take the rest of my life. But now I know that there is Help! And I ask for the peace of God every day and hope that I will get a revelation to show me the light in which I may see the real world.
---
The two Supplements,"Psychotherapy: Purpose, Process and Practice," and "The Song of Prayer: Prayer, Forgiveness, Healing," extensions of A Course in Miracles principles, are available in Finnish.
---