Kurz zázraků

---
Czech Translation Team Leader: PK Nesbit
PK reading the Introduction to the
Course
in Czech
Show English text of the Introduction
This is a course in miracles. It is a required course. Only the time you take it is voluntary. Free will does not mean that you can establish the curriculum. It means only that you can elect what you want to take at a given time. The
Course
does not aim at teaching the meaning of love, for that is beyond what can be taught. It does aim, however, at removing the blocks to the awareness of love's presence, which is your natural inheritance. The opposite of love is fear, but what is all-encompassing can have no opposite.
This course can therefore be summed up very simply in this way: Nothing real can be threatened. Nothing unreal exists. Herein lies the peace of God.
---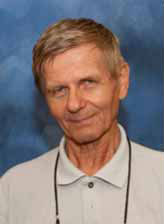 I was born in 1942 in the Czech Republic. As a child I loved joy, but adults were somehow too serious. They were trying to impress me with success, good grades, good behavior, winning, law and order, sin and so on. Those values took the fun out of life and never made much sense to me. They were the tools of control and I resisted them bitterly. Much later I realized that the values imposed on me were false and had no power over me. Only I gave them power by fearing them and fighting them.
A Course in Miracles was the tool that consistently explained how my mind has all Power and the world has none. My perception made up the outside of me by my belief. The healing of the mind that the Course talks about demonstrates that separation into a body and the world may be believable, but it is not true, for the Truth is all within. Nothing else had ever explained to me that spiritual Oneness has no opposition. My task was thus to undo my dualistic belief system and release all its seeming obstacles to my awareness of Love's presence.
When I put my hands on the Course around 1979, I knew that it had to be translated to my native Czech. The Course is non-religious. It emphasizes experiences in relationships instead of theology. Its God knows no evil or sin. It is the God of Love without a need for sacrifice or punishment. His Creations are eternally complete and perfect. The Life He gave is also eternal and so it cannot be in a body. I never came across any thought system that presented everything with such clarity. It was love at first sight.
I am grateful to all who said "No" to a Czech translation; so I had to initiate the translation myself. Our team started in 1989 and finished in February 2005. Then the necessary work on fluency was added. The translation was completed in 2011. Throughout 21 years over 20 helpers joined our team. Everyone made a vast contribution in their own unique way. We came together and did an important job that will be treasured for centuries. The Course is the guideline for the Second Coming that will manifest within through healing one's mind. And everything false will fall away and disappear with time.
I am grateful for my close loving relationship with both Foundations and everyone who showed up always at the right time. The job is done and nothing else matters. The Light will never leave you, and you will love the Journey.
PK has recently (2012) published a book called: Heal Yourself with Peace.
---
Czech Translation Team Member: Karel Šilhánek – Editor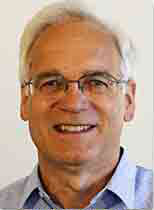 I was born in 1955, in 1978 I got married. We already had two grown up boys. As for my education, I graduated from the Technical University in Prague. Later I co-operated with the Open University, and had several interesting technical jobs.  Everything should have been all right, but instead of being happy, I felt that something was missing. Several crises in my relationships forced me to look inside and read. I read Scott Peck, Erich Fromm, Osho, Deepak Chopra, Richard Rohr, Stanislav Grof, Eckhart Tolle, John Bradshaw, etc. I participated in several self-recognition workshops about systemic constellations, yoga, meditation and holotropic breath work.
At one point a small article in one of Stan Grof´s books attracted my attention to Helen Schucman and A Course in Miracles. I had to get the book and contacted PK Nesbit who was already working on its translation to Czech. It was the year 2001 when I started and made the decision to help with the translation. By pure "coincidence" I met a very good reader and editor, Tomáš and a professional language advisor Martin. When we finished the translation, I took charge of the printing and publishing of the Czech Edition of the Course.
Even though I still have doubts and feel depressed at times, the process of involvement in the translation brought me a better and more consistent view of the world and of my personal relationships.
Here are my two favorite quotes:
"The only judgment involved is the Holy Spirit's one division into two categories; one of love, and the other the call for love." ( T-14.X.7:1 )
"Retrogression is temporary. The overall direction is one of progress toward the truth." ( P-2.I.1:8-9 )
---
Czech Translation Team Member: Tomáš Koloc – Editor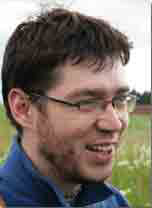 I was born on the 27th of December 1977, and my mother never missed the opportunity to mention that it happened just two days after Charlie Chaplin died in Switzerland, in the country where she had grown up. It's true that humour, along with food and art (not necessarily in this order of importance), have always held my strongest affections. When I fell in love with the Greek Muses, my heart was the closest to those who are masters of language and the word (which was in the beginning). They were also my main interest during my university studies of the Czech language, Czech and world literature together with social sciences. They later nourished not only my soul but also my body, when I started to write and work as editor in various newspapers, magazines, and publishing and broadcasting companies. I started to write down the texts which these Muses who master the word whispered to me.
Although the Muses have always inspired, helped and comforted me, I had never felt a true joy of life. In my teenage years, I discovered the Eastern philosophy of duality and illusion, of good and evil, life and death embodied in the Indian goddess Maya. But only later in my early thirties, in the same age when Jesus Christ started to preach, I finally discovered Him, and the fact that His Holy Spirit, His Tao, rules all these powers, all Muses, and is present also in myself – and whatever happens, no harm can be done either to me or anyone else.
At that time my steps slowed down, and new friends, Karel, Přema, Ken and Whit appeared by my side, as well as people from the spiritually oriented Academy of Social Art where I continued my studies. This school and A Course in Miracles brought real miracles into my life when in the depth of the night I felt flood-tides of peace while reading the Course. In this period (maybe paradoxically) I descended from my heights (where I had spent time in solitude only with Muses) and started to return to the Earth – got closer to people and learned how to live and work with them. Then during the work on the Czech version of the Course I miraculously met my old friend Martin who helped us with the translation, and Jarda and Ondra who did the graphic layout of the Czech version of the Course.
Nowadays I'm working in a non-profit organization, caring for the homeless – the name of which is identical with the word which Jesus Christ used most: in Aramaic the original word sounded probably ahabah (אחבח), in biblical Greek it reads agape (αγαπη), in Latin caritas, in English charity, and in the Czech translation we finally chose the word dobrota. This word of God brought and is still bringing miracles into my life.
---
Czech Translation Team Member: Martin Karlíček – Editor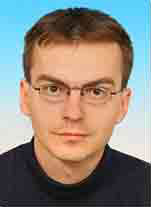 I was born on the 2nd of December 1976, exactly 171 years after the Battle of Austerlitz (where more than 20,000 men died so that the ego of the French emperor Napoleon could boast that he had overpowered the egos of the emperor of the Holy Roman Empire and of the Russian tsar) — and coincidentally also not far from that place. In the time of my grandfather that region was traditionally bilingual, Czech and German, which might have contributed to my decision to study German and English philology. After graduating from the university I worked as an interpreter and language teacher for some time, and after my two sons were born I started to earn my daily bread by working as Export Manager for a big production company in East Bohemia.
Relationships between Heaven and Earth have always been close to my life, but I don't like speaking of them with big and pompous words usually used by traditional churches and big religious institutions. This might be one of the reasons why I always translated texts which dealt with spiritual issues. At the university together with two schoolmates of mine, I spent dozens of nights translating Old English texts which we eventually published in a collection named English Mystique of the Late Middle Ages. In the following years I worked together with another schoolmate of mine (and later one of the translators of the Course), Tomáš Koloc, who started working as editor in different publishing houses. The first book we finished together (I did the translation and he did the editing) was the novel Gabriel's Gift by the British writer Hanif Kureishi. It is a story of an English boy who is guided through his life by an inner voice of his dead twin brother. Our next piece of work was a translation of the autobiographical novel Something for the Pain by the American emergency doctor Paul Austin who tries to tackle spiritual issues, especially in passages where old age and death are depicted. A Course in Miracles is the latest fruit of our co-operation. I got to the Czech translation of the Course in its final stage when Tomáš together with Přema, Karel and Ken had already completed the translation. My main task was to revise the correctness and fluency of sentences and passages which were stylistically ambiguous and as such were a subject of different opinions among the other members of the team. I hope I did my job well.
As regards the world of thought of A Course in Miracles, I became familiar with some of them for the first time at lectures and seminars of the Czech psychologist Petr Velechovský, and a popular actor, stage director and writer Jaroslav Dušek who both have been inspired by the Course. I'm truly glad that I had the unique opportunity to participate in its translation into my mother tongue.
---

ACIMexplained Interview with PK Nesbit, Czech Translation Team Leader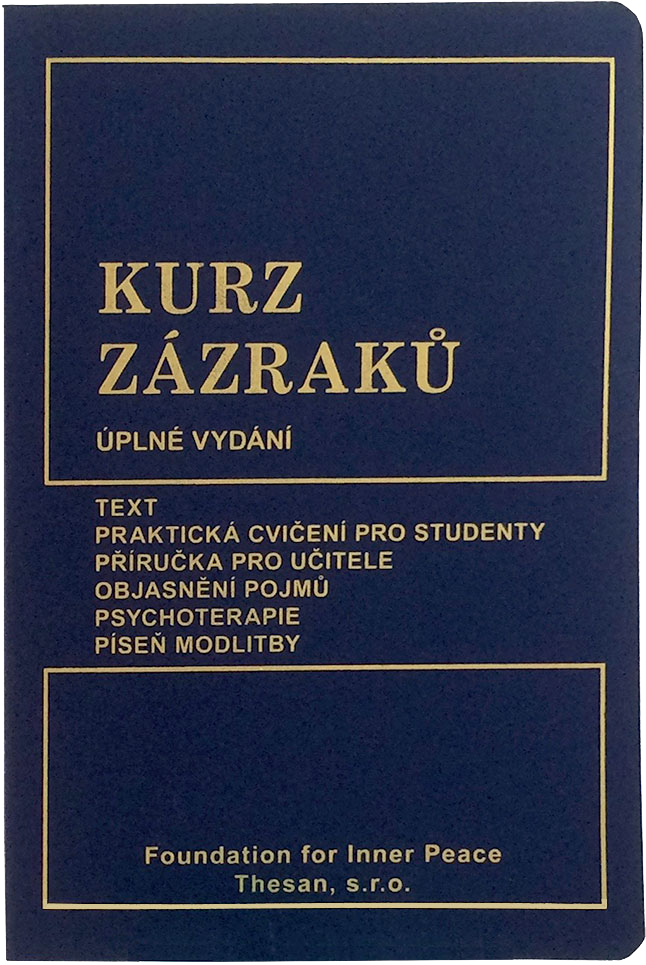 Kurz zázraků
Czech Softcover Edition

Where available, there are now links for purchasing translated editions in your country. To purchase a translated edition for shipping within the USA, or if you have any other questions,
contact us
.
---