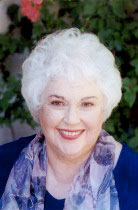 Dear Reader and Student of A Course in Miracles:
While on the faculty of New York University teaching courses in experimental psychology, I had the privilege of meeting Drs. Helen Schucman and William Thetford, the scribes of A Course in Miracles. The year was 1975, and they chose me to publish A Course in Miracles under the aegis of our foundation then called the Foundation for ParaSensory Investigation. In the 1990s I retired as a founding board member of the Institute for Noetic Sciences and the Fetzer Institute to focus my efforts on disseminating the Course.
The Foundation for Inner Peace published the first edition of A Course in Miracles in late 1975. The initial attraction to this remarkable, complete, self-study spiritual thought system was limited to only a few enthusiastic students in the United States. Soon after, however, interest spread rapidly and has continued since then at a steady pace, both nationally and internationally.
As of today, we have published over three million volumes of A Course in Miracles which are in circulation worldwide. This includes translations published in Afrikaans, Bulgarian, Chinese Simplified and Chinese Traditional, Croatian, Czech, Danish, Dutch, Estonian, Finnish, French, German, Greek, Hebrew, Hungarian, Japanese, Korean, Italian, Norwegian, Polish, Portuguese, Romanian, Russian, Slovene, Spanish, Swedish, and Turkish, with more to come. Together these translated editions, along with English, place the Course within reach of a sizeable majority of the world's people. (For more information about translated versions of the Course, please see our Translations Section.)
With such worldwide reception, the Foundation for Inner Peace is ever mindful of those interested in A Course in Miracles who seek a firsthand, authentic account of what the Course is and the extraordinary story behind it, including its scribes, its purpose, what it offers, and the activities that have evolved and are evolving around it. On behalf my co-founders, I truly hope you are enlightened by your informative journey through A Course in Miracles.
Yours sincerely,
Judith Skutch Whitson
Founder and Chairperson
---