KYPC ЧУДEC

---
Russian Translation Team Leader: Kira Felgun
Kira reading the Introduction to the
Course
in Russian
Show English text of the Introduction
This is a course in miracles. It is a required course. Only the time you take it is voluntary. Free will does not mean that you can establish the curriculum. It means only that you can elect what you want to take at a given time. The course does not aim at teaching the meaning of love, for that is beyond what can be taught. It does aim, however, at removing the blocks to the awareness of love's presence, which is your natural inheritance. The opposite of love is fear, but what is all-encompassing can have no opposite.
This course can therefore be summed up very simply in this way: Nothing real can be threatened. Nothing unreal exists. Herein lies the peace of God.
---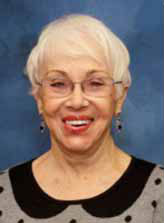 I was born and brought up in Leningrad, USSR, which is now St. Petersburg, Russia. After becoming a mechanical engineer and a teacher, I taught a variety of subjects such as Theoretical Mechanics, Strength of Materials and The Ideas of Ethics and Aesthetics.
After serving as the Deputy Director of the Vocational College of Leningrad from 1974 to 1979, I decided to emigrate to the United States where I worked until 1985 as an engineer in the Washington State Nuclear Power Plant. I then moved to the Defense Language Institute in Monterey, California , where I taught the Russian language for the next three years and translated many technical and non-technical materials.
One day, my friend and colleague, Larissa Vilenskaya, asked me to join her part time to translate a book named A Course in Miracles. I did not like the title and refused to join. By that time I was living in a small house which I had bought in beautiful Monterey, California. My professional grade was very high and I loved my work for I was doing what I do best — teaching. I was teaching American students and desired nothing better.
Even though Larissa mentioned the translation project a few more times, my answer always was "no." Then one day in 1988, having encountered some financial problems, she asked me again. Out of respect for her, this time I agreed. We both signed a contract with the Foundation for Inner Peace and started working together.
However, in a couple of months Larissa decided that the Course was not her spiritual path and quit translation. I was devastated. It had never been my intention to translate this fat book alone. I began eagerly to look for Larissa's substitute. This turned out to be an impossible task. No one else possessed her subtlety of mind and her ability to understand Course concepts without accepting them. That is how I was left to face this huge, unclear task that was already calling me to its teachings.
After a series of interesting and strange events, I quit my job, sold my house and moved to New York to be closer to the Foundation for A Course in Miracles and to my teacher Ken Wapnick. Now I could devote all my time to the translation of A Course in Miracles.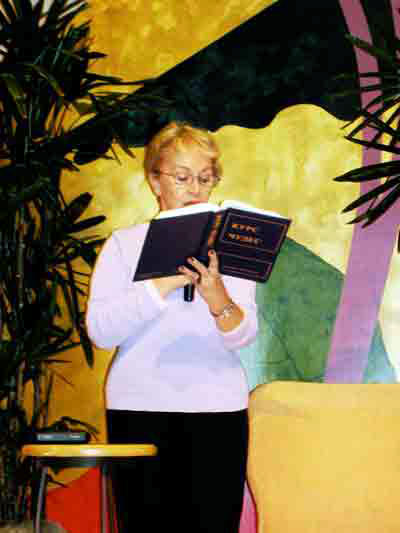 The translation took 10 years all together. The more I became involved in the process, the more questions I had and the more the Course interested me. To understand the concepts deeply I had to go to areas omitted in my education. I learned eagerly and studied hard. Besides participating in Ken Wapnick's lectures and seminars, I attended lectures in the Carl Jung Institute of Psychology and Psychiatry in NY. I read mountains of books which could be helpful in my translation. Freud, Jung, Fromm, Adler, Hornay, Boeme, Schopenhauer, Nietzsche, Vysheslavtsev, Lossky, Berdyaev, Soloviev and all accessible apocrypha and manuscripts from the Library of Alexandria. That is far from a complete list of books I have read while translating the Course.
Gradually I began to understand the unique depth of its teaching, its significance and its status among other great spiritual teachings of the world, the reason for its coming and its role in cognition of "thyself" by humans – the cherished dream of all great philosophers. Gradually the Course became my own spiritual path.
I first began to teach A Course in Miracles in 1993. After my translation was published by the Foundation for Inner Peace in 1999, I frequently conducted seminars, lectures and private consultations. During the past three years I have spoken in New York, Louisiana (New Orleans), Florida (Orlando, Palm Coast, and Miami), in Moscow, St. Petersburg, Astrakhan, Omsk, Novokuznetsk, Irkutsk, Kurgan, Kiev (Ukraine), Vilnius (Lithuania) and Berlin (Germany).
I came to think of the Course as being my life work. But actually, it's more than my life work, it's my life.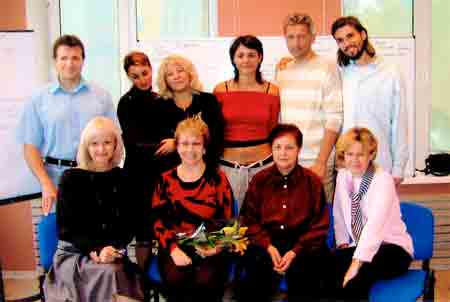 ---