Video of
ACIM
translator experiences with commentaries by Dr. Kenneth Wapnick and Dr. William Whitson.
Effectively translating material from one language to another is a challenging task under any circumstances. This becomes especially true when translating A Course in Miracles It requires experienced translators with special qualifications and skills, including a thorough understanding of the Course and an ability to convey its concepts and meanings with minimal distortion or error. Translating the Course requires great patience, dedication, insight, and perseverance on the part of the translator. You may be surprised to learn that translations of the Course normally take from five to seven years to complete—in many instances even longer—depending on the difficulty of the language and on the availability of necessary funding.
We learned early on that qualified translators must be totally prepared for such a monumental task and willing to commit to it for at least five years. Our translators are all dedicated students of A Course in Miracles who have worked with the material intensively for many years, and have translated other spiritual writings into their native language.
How did our translation program come to be? The universal applicability and appeal of the Course's teachings made it inevitable that the Course would eventually find its way into many languages other than the original English in which Dr. Helen Schucman took it down. As the Course became better known, multilingual students began translating portions of it into their native tongues in order to ease their own studying and teaching efforts. However, it soon became clear to the Foundation for Inner Peace, as stewards of the Course, that such informal translations risked misinterpreting or misstating the Course's original message. Though unintentional, these novice translations often lacked consistency, thereby confusing both the meaning and intent of Course principles for students drawn to its profoundly transforming and healing ideas.
Due to this widespread international interest and a growing demand to read the Course in a number of specific languages, the Foundation for Inner Peace established a translation program in 1982 under the joint direction of Dr. Kenneth Wapnick of the Foundation for A Course in Miracles (FACIM) and Dr. William Whitson of the Foundation for Inner Peace.This collaboration continued until Dr. Kenneth Wapnick passed away December 27, 2013. Dr. William Whitson passed away February 8, 2018. The Translation Program continues under the direction of the Foundation for Inner Peace.
The first translation, a Spanish edition published in 1992, was soon followed by editions in German, Portuguese and Hebrew. Those early translations paved the way for worldwide circulation of the Course.
---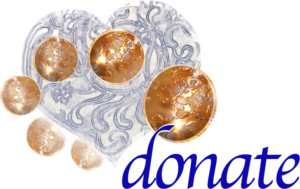 ---